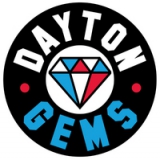 Dayton Gems
Year of foundation: 2009
Colours: Blue, Red, White
Club status: ceased (Played in IHL and CHL from 2009 to 2012 then folded)
Address: 1001 Shiloh Springs Road
Dayton, OH 45415
Phone: +1 (937) 275-7777
Fax: +1 (937) 278-4633
Email: info@daytongems.net
WWW: Dayton Gems, You Tube channel
Did you find any incorrect or incomplete information? Please, let us know.
Season 2011-2012
This club in 2011-2012: CHL
Current roster
season 2011-2012
* no longer in the club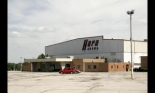 Adress: 1001 Shiloh Springs Rd
Dayton, OH 45415
Phone: +1 937.278.4776 ext. 220
Email: HaraPR@HaraComplex.com
Capacity: 5500
Opened in: 1964
The team was originally a member of the International Hockey League before it merged into the CHL. The team joined the IHL for the 2009-10 season.
On 18 May 2012 Dayton Gems have advised their fans via a message on their website that the team has in fact, ceased operations.
from 2009 to present: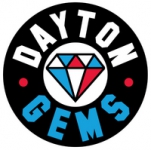 Fort Wayne Komets join the ECHL, Dayton Gems ceased
Current CHL champion Fort Wayne Komets announced that the franchise has withdrawn from the Central Hockey League and has been admitted as a member of the ECHL. The Fort Wayne membership will take flight with the 2012-13 ECHL season.
The Dayton Gems announced they were ceasing operations and that a new team playing in Federal Hockey League will be estabilished in Dayton.
Along with the move of Evansville from CHL to ECHL, these changes reflect the end of two-year agreement between the CHL and the defunct International Hockey League (IHL). Among the former IHL teams Bloomington Blaze and Quad City Mallards have signed long-term CHL agreements, while Dayton, Evansville and Fort Wayne are no longer affiliated with the CHL.
(18 May 2012)
Historic rosters:
Historic statistics:
Past results:
League standings:
Fast facts
season 2011-2012
Dayton Gems participates in season 2011-2012: CHL
As the pandemic continues to ravage ice hockey throughout the world the Scottish Ice Hockey Association decided enough is enough. Read more»
The IIHF Council decided unanimously today to initiate another series of tournament cancellations for the 2020/21 season, following recommendations of the IIHF COVID-19 Expert Group. ... Read more»