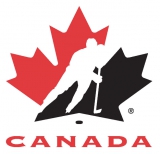 Did you find any incorrect or incomplete information? Please, let us know.
Season 2019-2020
Current roster
season 2019-2020
* no longer in the club
from 1899 to present: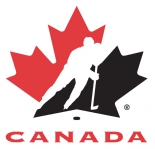 Spengler Cup participants completed
All participants in the 93rd edition of the Spengler Cup are now known.
The Finnish TPS Turku joins the other five teams already announced, namely Salavat Yulaev Ufa, Ocelari Trinec, Team Canada, HC Ambri-Piotta and host HC Davos.
(27 May 2019)
Adler Mannheim third team to participate at Spengler Cup
According to the Spengler Cup media announcement, the Adler Mannheim of the German DEL will be the third team (HC Davos and Team Canada are the other two) to participate at this years Spengler Cup edition. It will be the 8th time the Germans participate at the New Years tournament. In 2012 they reached the final after beating an NHL-packed team Canada 5-2 but fell short to Swiss Hockey Club Fribourg-Gottéron in the final. Mannheim feel honoured to represent the DEL in the highly regarded Club tournament. Further participants will be announced.
(11 May 2015)
Schedule for Spengler Cup 2014 unveiled
The 88th edition of the Spengler Cup will open with the Genève Servette agains the KHL Team Salavat Yulaef Ufa. The evening game will show case two fan favourites: HC Davos will face Team Canada. Here are the two groups and all the games:
Group Torriani: Genève Servette, Salavat Yulaef Ufa, Jokerit Helsinki
Group Cattini: HC Davos, Team Canada, Medvescak Zagreb
Friday, 26.12.2014:
G 1: Genéve Servette-Salavat Yulaef Ufa / G 2: HC Davos-Team Canada
Saturday, 27.12.2014:
G 3: Jokerit Helsinki-Looser Game 1 / G 4: Medvescak Zagreb- Looser Game 2
Sunday, 28.12.2014:
G 5: Winner Game 1-Jokerit Helsinki / G 6: Winner Game 2-Medvescak Zagreb
Monday, 29.12.2014:
G 7: 2. Group Torriani-3. Group Cattini / G 8: 2. Group Cattini-3. Group Torriani
Tuesday, 30.12.2014:
G 9: 1. Group Cattini-Winner Game 7 / G 10: 1. Group Torriani-Winner Game 8
Wednesday, 31.12.2014:
G 11: Winner Game 9-Winner Game 10
(22 Sep 2014)
Spengler Cup participants unveiled
Cup holder Genève-Servette, Team Canada, Salavat Yulaev Ufa, Jokerit Helsinki, Medvescak Zagreb and Davos are the teams that will compete in next Spengler Cup, as announced by tournament organization. Croatia will debut in Spengler Cup, while Jokerit Helsinki will return in Switzerland after 11 years.
(08 May 2014)
Doug Shedden/Chris McSorley to coach Team Canada
EV Zug coach Doug Shedden will serve as Team Canada headcoach at next Spengler Cup. He was Marc Crawford assistant coach at last year tournament. Geneve-Servette Chris McSorley will work as assistant coach
(08 Nov 2012)
Kölner Haie win Amsterdam tournament
DEL team Kölner Haie won the final of the ERU Prestige Amsterdam Icehockey Cup in the Ziggo Dome in Amsterdam against their league competitors Krefeld Pinguine with 6-0 (3-0, 2-0, 1-0). A selection of Canadians playing in Europe beat the Dutch national team 6-3 in the game for the third place.
(27 Aug 2012)
Last from Spengler Cup
Team Canada replaced injured SC Bern defender Travis Roche with Doug Lynch from Red Bulls Salzburg.
Kloten Flyers will allign Swedish forward Michael Nylander, recently released by ZSC Lions
(24 Dec 2011)
Historic rosters:
Historic statistics:
Past results:
League standings:
Fast facts
season 2019-2020
A short Cup competition involving four teams is to be played from next week in England. Read more»
The resumption of ice hockey in Britain begins this weekend. It will be in the form of a short seven week competition known as the Spring Cup. Read more»