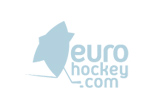 HK Alfa
Year of foundation: 2005
Colours: blue / yellow / white
Club status: not active
Address: Jakhljeva ulica 20
1000 Ljubljana
Did you find any incorrect or incomplete information? Please, let us know.
Season 2006-2007
* no longer in the club
Alfa was founded in 2005 as Ljubljana's third hockey team with big plans for the future. Team finished 4th in their first two championship appearances but after that it all went downhill. They were dead last for next two years before folding in 2009.
Historic rosters:
Historic statistics:
Past results:
League standings:
After Kazakhstan, also Slovakia postpone indefinitely the start of Extraliga and all hockey competitions after government bans all mass event Read more»
After a conference call between all ten clubs unanimously agreed that they cannot commit to a 2020-21 league season starting on December 5th as previously planned, and the season will be suspended. ... Read more»