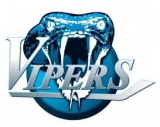 Montpellier AHC
Name in original language: Montpellier Agglomération Hockey Club
Nickname: Les Vipers
Year of foundation: 2002
Colours: blue, white
Club status: active
Address: 1 Place de France
Odysseum - Végapolis
34 000 Montpellier
Phone: +33 09 66 038 181
Fax: +33 09 72 132 086
WWW: Montpellier AHC
Did you find any incorrect or incomplete information? Please, let us know.
Season 2019-2020
Current roster
season 2019-2020
* no longer in the club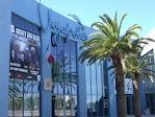 Adress: Vegapolis
Quartier Odysseum
Place de France
BP 71
34935 Montpellier
Phone: +33 04 99 52 26 00
Email: contact@vegapolis.net
Capacity: 2400
Opened in: 2000
from 2002 to present: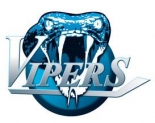 Montpellier withdrawn, Villard de Lans back in Division 2
Montpellier application for partecipation in next Division 1 (French Second division) wasn't validated by the Federation for lacking of economic hedging, so the team will play in Division 3 - the last level of French hockey - next season.
Villard-de-Lans, withdrawn from Magnus Ligue for economic problems, will restart from Division 2 (third level)
(25 Jul 2014)
Montpellier changes coach
Montpellier Vipers, France 1st Division team, fired head coach Lionel Bilbao and replaced him with former captain, Slovak Marek Michalovic
(09 Dec 2011)
Historic rosters:
Historic statistics:
Past results:
League standings:
Fast facts
season 2019-2020
EIHL bosses have agreed the final part of the jigsaw to formally close off the 2019/20 season. Read more»
After a desperate tentative to finish the season, the Kontinental Hockey League closed the door. Also VHL stopped activities Read more»