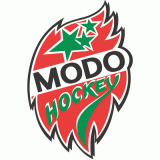 MODO Hockey
Short name: MODO
Year of foundation: 1921
Club status: active
Address: MODO Hockey
Box 49
891 21 ÖRNSKÖLDSVIK
Phone: +46 660-759 00
Email: info@modohockey.se
Did you find any incorrect or incomplete information? Please, let us know.
Season 2015-2016
Current roster
season 2015-2016
* no longer in the club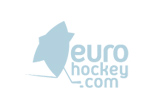 Adress: Modo-hallen
892 22 Domsjö
Phone: +46 660-846 80
Capacity: 300
Opened in: 1988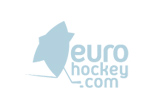 Adress: Fjällräven Center
Viktoriaesplanaden 1A
891 36 Örnsköldsvik
Phone: +46 660-759 00
Capacity: 7600
Opened in: 2006
Qualified for the Swedish top league (Division 1) for the first time in 1958 (as Alfredshems IK).
Changed name to MoDo AIK 1963.
Notable players:
from 1938 to 1963: Alfredhems IK
from 1963 to 1987: MoDo AIK
from 1987 to present: MODO Hockey
Swedish champions 1979 and 2007.
League winners:
from 1987 to present: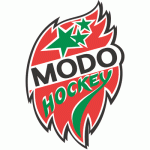 MODO stays in SHL
MODO avoided relegation from SHL after winning four consecutive games against Vita Hästen in the SHL qualification series. The winning results were 3-0 (h), 2-0 (a), 4-1 (h) and 4-1 (a)
(26 Mar 2015)
Barry Smith at MODO
Former Tilburg Trapper and Netherlands coach Barry Smith was announced as new MODO assistant coach along with Jan-Axel Alavaara. Smith signs one-year contract and will work with headcoach Anders Forsberg

(24 Apr 2013)
Svartvadet's jersey retired
MODO retired yesterday the jersey of Per Svartvadet (#39) before the game against Färjestad in Fjällräven Center. Svartvadet played 755 games for MODO and won one Swedish Championship. He retired after the 2010/11 season.
(31 Dec 2012)
MODO first to break agreement - Steen plays tonight
MODO announced today that Alexander Steen of St. Louis Blues will play in tonight's game against Brynäs. MODO is the first club to sign an NHL lockout player after the agreement between the Elitserien clubs not to do so was ruled illegal.
(25 Sep 2012)
Fredrik Andersson new European Scout for Sabres
Former Modo and Timrå goalie Fredrik Andersson was named new European Scout for Buffalo Sabres. "I have tried to get a similar job for a long time and it will be interesting and exciting to help Buffalo" said 44 year old Andersson who also has worked also as Modo's sport director
(04 Jan 2012)
Svartvadet retires
Modo's Per Svartvadet announced his retirement today. He hasn't played this season due to an inflammatory bowel disease and as the treatment hasn't helped him he has now realised that he can't return to play at elite level.
(22 Dec 2011)
Tre Kronor to Örnsköldsvik
The Swedish Ice Hockey Association has announced that Sweden will play the Czech Republic in Örnsköldsvik November 10 2011. The game is a part of Karjala Tournament in Euro Hockey Tour. This will be the first time that Tre Kronor will play in Fjällräven Center.
(26 Aug 2011)
Svartvadet injured
Former Atlanta Thrashers forward Per Svartvadet of Modo in Swedish Elitserien will not play any games before Christmas. A stomach disease stops him.
(03 Aug 2011)
Historic rosters:
Historic statistics:
Past results:
League standings:
Fast facts
season 2015-2016
Journalist Steven Ellis introduces the newest addition in the hockey family Read more»
Swedish U20 Head Coach Rikard Grönborg has named 24 players for the tournament against USA and Finland in Lake Placid in August. Read more»