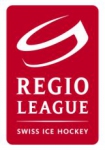 1. Liga (SUI)
League status: Active
Administered by: Schweizerische Eishockey Amateur Liga (SEAL)
Did you find any incorrect or incomplete information? Please, let us know.
Forward Morges and Star Lausanne merge
Two Swiss clubs from 1 Liga decide to merge: Forward Morges and Star Lausanne decided with the majority of votes to create a new club, called "Star Forward" with the goal to enter in the new Swiss Regio League, operating from 17-18 season. Current Forward coach, French Laurent Perroton, will be on the bench of new club
(20 Apr 2016)
HC Yverdon ask relegation
Saved by winning the playouts series against HC Moutier, Swiss 1 Liga HC Yverdon announces club asked the voluntary relegation to 2.Liga for next season.
"The current conditions, both sporting and financial, set by Swiss Federation are no longer bearable for the majority of clubs in amateur leagues. This decision, carefully considered, is certainly difficult, but especially responsible" said the club
(26 Feb 2015)
Chiasso withdraws team from Swiss third league
HC Chiasso has decided to withdraw from the Swiss first league (the third level of Swiss hockey) to focus on his junior movement. Financial and logistical reasons are invoked.
(08 Mar 2013)
Swiss Cup proposed to SIHF
During the up-coming General Assembly in November, a Swiss Cup project will be submitted to the SIHF, a tournament similar to the Coupe de France. The tournament will include clubs from the National Leagues and amateur Regio League in a knock-out format. Swiss Cup will be presented by Infrontringier who will do the marketing and television as well provide prize money to the winner. The goal is to generate even more interest in ice hockey, allow clubs to capture both a League title and National title as well as give clubs from lower levels a chance at a higher league club.
(24 Sep 2012)
Swiss club voluntary relegated
Swiss 1.Liga club HC Tramelan announces its voluntary relegation to 2.Liga for next season due to financial problems. Tramelan board assures club will play upcoming play-out will reliability and full roster
(02 Feb 2012)
Past league results:
League standings:
Historic statistic:
Individuals records:
Fast facts
season 2022-2023
A look back at a season that lived up to its promise. Read more»
The Alliance of European Hockey Clubs (E.H.C.) has announced the nominees for the 2023 Fenix Outdoor & Warrior European Hockey Awards. Read more»