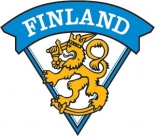 Finland-liiga
League status: Not active
Year of start: 1974
Did you find any incorrect or incomplete information? Please, let us know.
from 1927 to 1974: Suomensarja
from 1974 to 1992: I divisioona
from 1992 to 1994: Finland-liiga
from 1994 to 1996: Fazer-liiga
from 1996 to present: I divisioona
Second highest league in Finland. Was founded 1974, during seasons 1994-96 name was Fazer-league (according sponsor) but it was changed back to I divisioona 1996. From 2000 name has been Mestis.
Past league results:
League standings:
Historic statistic:
Individuals records:
Fast facts
season 1992-1993
The second European club competition celebrates the quarter of century starting the battles for the silver plate in September Read more»
Ice Hockey is a very popular sport. One of the main reasons for this popularity is that the game is very fast, and each match is full of exciting moments. Even though Ice Hockey is already very exciting, some people want ... Read more»