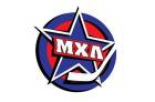 Molodezhnaya Hockey League B
League status: Not active
Youth league: yes, U20
English name: Minor Hockey League Division B
Administered by: Molodezhnaya Hockey League
Head manager: Dmitri Efimov
Year of start: 2011
WWW: http://mhl2.khl.ru
Did you find any incorrect or incomplete information? Please, let us know.
19 clubs divided in 3 divisions: West, East and Center
In the first stage in the division the "West" and "Center" clubs play each other six rounds (each team will hold 36 games), "East" division - eight rounds (32 matches). The six best teams from West and Center divisions, and the four best teams from East division will advance to playoffs (best of 3 games). Playoffs winner and runner up will play home/away against the 31st and 32nd team of MHL A division to gain promotion
A promotion and relegation system is in place between the MHL and MHL-B, where the bottom 2 teams at the end of the season of MHL are relegated to MHL-B and 2 best MHL-B teams are promoted to MHL.
The B division was established in 2011 and the inaugural season is the 2011-12 season. After the 15-16 season league ceased and rights were transferred to new MNHL
Beybarys will allign a team in MHL-B
Kazakhstan will have another team on Russian Junior Leagues: Beybarys Atyrau announced the club will compete next season in MHL-B as a youth league next year will likely not be created in the country
(16 Apr 2015)
Lokomotiv creates a new team for MHL-B
Lokomotiv Yaroslavl announced it was created a new team to play in upcoming season in MHL-B. The team will be known as Loko-Junior and consist of students of hockey schools Lokomotiv and Lokomotiv 2004 born in 1996-97.
Head coach of new team will be Andrei Kapranov, last season worked as assistant coach at Loko (MHL).
(11 Jul 2013)
MHL reduces age limit
MHL Managing Director Dmitry Efimov announced a reduction of age limit in the league, from 21 to 20 years
"In the new season will play in the MHL players born in 1993 included. This rule applies to all juniors teams of KHL and VHL clubs. For independent teams there is an exception and clubs can allign two players born in 1992."
(25 Jun 2013)
Omsk Hawks have new coach
After three seasons as assistant coach, Yury Panov was promoted as new Omsk Hawks headcoach. He replaces Evgeny Kornoukhov, passed in Avangard staff. Former Omsk Hawks B coach Igor Zemlyanoy will be Panov´s assistant
(25 Jun 2013)
Juniors Riga quits MHL
HK Juniors Riga next season won't play in MHL-B
In the season 2013/14 Juniors will focus only on the championship in Latvia where last season won silver medal. This decision was made by the governing council of Dinamo Riga
(31 May 2013)
Aigars Cipruss on Baltica bench
Aigars Cipruss is the new head coach of Lithuanian club Baltica Vilnius of the MHL-B.
Cipruss is currently Latvian national team Assistant Coach and an active player in the Latvian League with Ozolnieki/Monarch. Last season he coached HK Juniors Riga in same MHL-B
(04 Jan 2013)
Kasparaitis named Baltica honorary president
Darius Kasparaitis became honorary president of the MHL-B club Baltica Vilnius. In the club Kasparaitis will be responsible for the development of hockey in Lithuania, the development of club policies, as well as take over the function of the development of international relations.
(01 Nov 2012)
Karlovy Vary enters in MHL, six new clubs in MHL-B
Czech team Karlovy Vary will have a junior squad in next MHL. Team's apply was approved unanimously during the general meeting of clubs participants at 2012/13 MHL.
"Karlovy Vary has an excellent infrastructure in our region. We have 9 ice hockey clubs and our own Academy. The MHL is currently the best project in the junior hockey world and is growing rapidly" - said the team director Aleksei Naumov.
At the same meeting 6 new applies were approved to enter in MHL-B: HC Dimitrov, HC Zauralie Kurgan, HC Ryazan, HC Buran Voronezh, HC Belgorod and HC Sputnik Nizhny Tagil
(27 Apr 2012)
Past league results:
League standings:
Historic statistic:
Individuals records:
After a 4-years hiatus, a Kazakh club could be back in Russian Second League Read more»
In late Spring, 2023, the International Ice Hockey Federation will host the 86th Men's Ice Hockey World Championships. The competition is easily global ice hockey's biggest event, with hundreds of thousands of fans traveling for each world championship finals event. ... Read more»