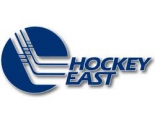 H-East
League status: Active
English name: Hockey-East
Administered by: NCAA
Head manager: Joe Bertagna
Year of start: 1984
Did you find any incorrect or incomplete information? Please, let us know.
The Hockey East Association, also known by the short name of Hockey East, is a college ice hockey conference which operates mostly in New England. It participates in the NCAA's Division I as a hockey-only conference.
Hockey East came into existence in 1984 for men's hockey when most of its current members split apart from what is today known as ECAC Hockey. It largely sought to emulate the Big East Conference, which had grown quickly since its creation a few years earlier. The women's league began play in 2002.
On October 5, 2011, the University of Notre Dame Fighting Irish (an ACC member outside football) announced they would be joining Hockey East as the conference's first non-New England school in 2013 after the CCHA folded. The University of Connecticut (UConn) and Hockey East jointly announced on June 21, 2012 that UConn's men's team, currently in Atlantic Hockey, would join the school's women's team in Hockey East in 2014. On October 24, 2013, Merrimack College, already a member of the Hockey East men's league, announced that it would upgrade its women's team from club level to full varsity status effective in 2015 and join the Hockey East women's league.
Past league results:
League standings:
Historic statistic:
Individuals records:
Fast facts
season 2022-2023
Gary Graham parted ways with EIHL side Nottingham Panthers this morning. Read more»
With a 5-2 win for Cardiff and 4-1 win for Angers they will take their place in the Superfinal. Read more»