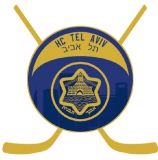 HC Tel Aviv
Year of foundation: 2021
Colours: gold, blue
Club status: active
Did you find any incorrect or incomplete information? Please, let us know.
Season 2020-2021
Current roster
season 2020-2021
* no longer in the club
from 2020 to present: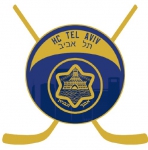 HC Tel Aviv win Israel Elite Hockey League
- Josh Greenberg
July became hockey month in Israel, as for the 1st time ever, a competitive Summer league with international talent came to Israel.
The 4 team league completed a 9 game season, finishing with a bronze and gold medal game.
In the bronze Medal game, the Jerusalem Capitals ended a 4 game losing streak to finish the season on a high-note, defeating the Bat Yam Dolphins 8-6.
In the Gold Medal game, HC Tel Aviv came from last place to be in this game, against 1st place Holon Vipers.
This was an exciting final, where defense was non-existent! After 3 periods, the score was 8-8. The two teams played sudden-death 3-on-3 overtime, when playoff MVP Michael Gennello went on the breakaway and scored the game winner, to give HC Tel Aviv the league championship!
(08 Aug 2021)
Historic rosters:
Historic statistics:
Past results:
League standings:
Fast facts
season 2020-2021
IIHF President expressed a clear position on the situation in Ukrainian hockey during a meeting with the Federation Read more»
Ted Brithen scored three goals when Rögle beat another Swedish team, Frölunda, in the first of two games in the Champions Hockey League semi finals. Red Bull München and Tappare were supposed to play in Münich but that game was canceled ... Read more»