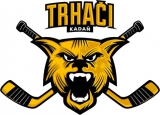 SK Trhači Kadaň
Short name: Kadaň
Year of foundation: 1947
Colours: black, yellow
Club status: active
Address: Na Průtahu 1854
Kadaň, 432 01
Phone: +420 474 332 349
Fax: +420 474 332 349
Email: frantisek.wagner@seznam.cz (GM)
Did you find any incorrect or incomplete information? Please, let us know.
Season 2021-2022
This club in 2021-2022: 1.liga
Current roster
season 2021-2022
* no longer in the club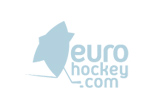 Adress: Na Průtahu 1854
Kadaň, 432 01
Capacity: 3000
Opened in: 1970
Kadan earned promotion to 2.liga in 1995 and surprised everyone just three years later by winning the competition. Since then the club has established itself in 1.liga and has recently started cooperating with nearby Chomutov as a backup team.
from 1947 to 1971: Tatran Kadaň
from 1971 to 1991: TJ DNT Kadaň
from 1991 to 2016: SK Kadaň
from 2016 to present: SK Trhači Kadaň
from 1991 to 2016: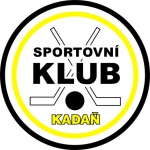 from 2016 to present:
Historic rosters:
Historic statistics:
Past results:
League standings:
Fast facts
season 2021-2022
SK Trhači Kadaň participates in season 2021-2022: 1.liga
Full analysis of the last 10 seasons of the Ukrainian ice hockey championships Read more»
Full analysis of the last 10 seasons of the Ukrainian ice hockey championships Read more»