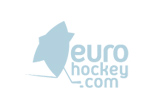 Indian Army (LSRC)
Colours: orange,white,green
Club status: active
Did you find any incorrect or incomplete information? Please, let us know.
Season 2022-2023
* no longer in the club
Indian Army won Indian Championship
Once again Indian Army, the backbone of national team, dominated the National Championship, played at the Karzoo outdoor link in the city of Leh from 09 to 16 January. After having dominated the round robin, the Army won 2-1 traditional rival of Indo Tibetan Border Police and grabbed the gold trashing parent team Ladakh Scouts Regiment 5-1 in the final. A record of eight team took part in the competition. J&K Red won the women competition, beating 4-2 J&K Blue in the final.
Check all results on Indian Championship page
(29 Jan 2016)
Historic rosters:
Historic statistics:
Past results:
League standings:
After a 4-years hiatus, a Kazakh club could be back in Russian Second League Read more»
In late Spring, 2023, the International Ice Hockey Federation will host the 86th Men's Ice Hockey World Championships. The competition is easily global ice hockey's biggest event, with hundreds of thousands of fans traveling for each world championship finals event. ... Read more»