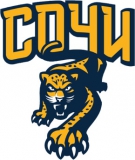 HC Sochi
Year of foundation: 2014
Club status: active
HC Sochi is major league affiliate of:
HC Rostov
Did you find any incorrect or incomplete information? Please, let us know.
Season 2023-2024
This club in 2023-2024: KHL
Current roster
season 2023-2024
* no longer in the club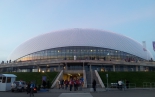 Adress: Coastal Cluster
Capacity: 12000
Opened in: 2012
from 2014 to 2016: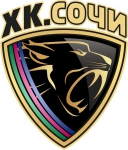 from 2016 to present: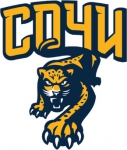 Coronavirus outbreak in Barys Nur-Sultan
The KHL regular championship match between Barys and Dinamo Riga, scheduled for September 18, will be postponed due to the outbreak of coronavirus in the Kazakh team.
The team was quarantined, and the KHL postponed six matches involving the team to a later date.
The press secretary of the club Yevgeny Akmanov told all the team members are asymptomatic, therefore, during the quarantine, everyone was sent home, but at the same time are under constant supervision of the medical headquarters.
The club hopes that everyone will soon get better, the team will continue to play in the KHL and this situation will not happen again, and the postponed matches, in agreement with the rivals, will be able to be held at a later date.
Relocation of the club to Russia is not currently being discussed, although it was considered before the start of the season.
(17 Sep 2020)
Slovan and Sochi out from KHL playoffs
Slovan Bratislava and HC Sochi were the two first team eliminated from the KHL playoffs 1/8 finals. Slovan lost the series 0-4 to CSKA Moscow while Sochi also lost 0-4 to Dynamo Moscow. Tomorrow Neftekhimik and Admiral also risk being eliminated.
(27 Feb 2016)
HC Sochi triumphs against Podolsk
Vityaz Podolsk has been ultimately thrashed today by HC Sochi. The team from the Black Sea coast scored 5 goals to none winning a really one-way game and ending a string of two consecutive losses on the ice.
(03 Oct 2015)
KHL schedule announced
The KHL schedule for 2015-16 can now be found in our games database.
(30 Jun 2015)
Club from Sochi chose a name
Dmitriy Kurbatov, KHL vice-president, told that new-born KHL club will be named HC Sochi. Necessary legal entities are now being created and registered. Previously club was thought to be called Sochi Leopards.
(17 Jun 2014)
Sochi club to have 7 imports, Expansion draft on 17 Jun
Second KHL Expansion draft will be held at June 17. It would be a draft consisted of 5 rounds, where new club from Sochi will take 1st, 2nd, 3rd and 4th in every round, 5th pick goes to Lada Togliatti. Every club (except foreign clubs and Lokomotiv Yaroslval) should make a list of 2 players which must be older than 1993 y,o.b. Also Sochi and Lada should pay to the club 30% of player salary at season-2014/15.

Lada will have 5 import players for a new season, when Sochi could bring 7 players.
(07 May 2014)
Historic rosters:
Historic statistics:
Past results:
League standings:
Fast facts
season 2023-2024
HC Sochi participates in season 2023-2024: KHL
A look back at a season that lived up to its promise. Read more»
The Alliance of European Hockey Clubs (E.H.C.) has announced the nominees for the 2023 Fenix Outdoor & Warrior European Hockey Awards. Read more»