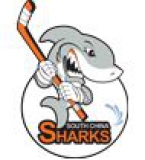 South China Sharks
Year of foundation: 2010
Colours: Silver, white, light blue, black
Club status: active
Address: 1801 Wing On Central Building
26 Des Voeux Road Central Central, Hong Kong
Phone: +852 2892 7389
Fax: +852 3753 8926
Email: info@cihl.com
WWW: South China Sharks
Did you find any incorrect or incomplete information? Please, let us know.
Season 2020-2021
Current roster
season 2020-2021
* no longer in the club
from 2010 to present: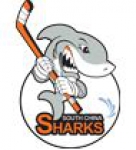 South China Sharks captured Hong Kong CIHL League
Canadian Jordan So (3 goals and 2 assits) and American Blake Steele (3+1) were the key players for South China Sharks defeating 9-6 reigning champion Hong Kong Tycoons in the CIHL final, conquering the second title and joining Kowloon Warriors as major winner of the league. Tycoons Canadian forward Lucas Eshleman finished as top scorer with 54 points (28+26)
(21 Apr 2016)
Tycoons win title in Hong Kong
Finished last in the regular season, Hong Kong Tycoons caused a big surprise beating regular season winner Macau Aces in the semifinal and title holder Kowloon Warriors 6-5 at overtime in a dramatic final with decisive goal by Canadian Jonathan Szychta at 61:06 to win the first tile of CIHL Hong Kong. Tycoons forward Brad Smith was the top scorer of the league
(28 Mar 2015)
Kowloon Warriors are CIHL champion
Last weekend the Kowloon Warriors were crowned the inaugural 2011-2012 CIHL Champions, winning the RBC Asia Cup after a hard-fought 2-0 shutout over the South China Sharks. The best-of-three series saw the Warriors win both Game 1 back in March 5-4 and secure the championship in last weekend's Game 2. Warriors Greg Smyth is the league Top Scorer with 29 goals and 18 assists in 14 games.
The CIHL is the 1st professional ice hockey league covering Southern China with teams from Hong Kong, Kowloon, Macau and South China.
(23 Apr 2012)
Historic rosters:
Historic statistics:
Past results:
League standings:
Fast facts
season 2020-2021
Home loss for the 2021 champion on the opening day of the Swedish league. Read more»
The SC Bern defender Beat Gerber played his 1168th NL game on Friday. Read more»