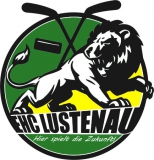 EHC Lustenau
Nickname: Löwen
Year of foundation: 1970
Colours: yellow, green
Club status: active
Address: EHC Lustenau
Sägerstraße 18
A-6890 Lustenau
Phone: +43 5577 85738
Fax: +43 5577 85408
Email: office@ehc-lustenau.at
WWW: EHC Lustenau
Did you find any incorrect or incomplete information? Please, let us know.
Season 2023-2024
Current roster
season 2023-2024
* no longer in the club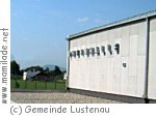 Adress: Rheinhalle
Sägerstraße 18
6890 Lustenau
Phone: +43 (0)5577 82134-20
Capacity: 2200
Opened in: 1972
Retired Numbers:
29 - Siegfried "Sigi" Haberl
from 1970 to 2008: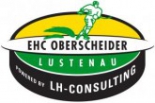 from 2008 to present: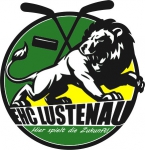 New year, new coach at Dunaújvárosi Acélbikák
Lee Gilbert is no longer the coach of Dunaújvárosi Acélbikák: the recent poor results of the team in MOL Liga cost the Canadian the position. He was replaced by Finnish Heikki Mälkiä who was inactive last season after winning the Inter-National League with Lustenau. Hunor Strenk remains as assistant
(02 Jan 2017)
INL playoff pairings chosen
The Inter-National-League (INL), joint competition of teams from Austria, Italy and Slovenia, has a fixed schedule for the upcoming quarterfinals. Jesenice beat Caldaro 4:3ot in the decisive game for the last playoff ticket. Immediately afterwards, the first teams picked their opponent for quarterfinals. The pairings are: Gherdeina – Jesenice, Appiano – Bregenzerwald, Egna – Feldkirch, Zell am See – Lustenau. All best-of-five series start on March 1.
(27 Feb 2014)
Historic rosters:
Historic statistics:
Past results:
League standings:
Fast facts
season 2023-2024
A look back at a season that lived up to its promise. Read more»
The Alliance of European Hockey Clubs (E.H.C.) has announced the nominees for the 2023 Fenix Outdoor & Warrior European Hockey Awards. Read more»