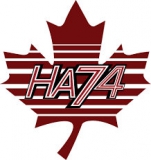 HA 74
Name in original language: Hockeyalliansen 74
Year of foundation: 1974
Colours: red, white
Club status: active
Address: Hockeyalliansen 74 - Ishockey
Sävsjövägen 8
57002 Stockaryd
Phone: +46 0709-356327
Fax: +46 0382-13713
Email: webmaster@ha74.se
WWW: HA 74
Did you find any incorrect or incomplete information? Please, let us know.
Season 2022-2023
Current roster
season 2022-2023
* no longer in the club
HA74 is an ice hockey club from Sävsjö. The club was formed in 1974 when HC Pinuten from Sävsjö merged with the ice hockey sections of Rörviks IF, Vrigstad IF and IFK Stockaryd.
from 2000 to present: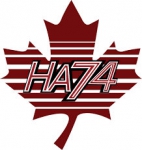 Historic rosters:
Historic statistics:
Past results:
League standings:
Fast facts
season 2022-2023
The second European club competition celebrates the quarter of century starting the battles for the silver plate in September Read more»
Ice Hockey is a very popular sport. One of the main reasons for this popularity is that the game is very fast, and each match is full of exciting moments. Even though Ice Hockey is already very exciting, some people want ... Read more»