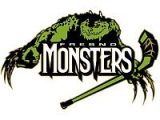 Did you find any incorrect or incomplete information? Please, let us know.
Season 2020-2021
Current roster
season 2020-2021
* no longer in the club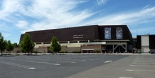 Adress: 700 M St. (M St. & Ventura Ave.)
Fresno, California, 93721, United States
Phone: +1 559.445.8200
Email: bill.overfelt@smgfresno.com
Capacity: 9300
Opened in: 1966
The Monsters were announced in Spring 2009, filling a void for hockey in Fresno after the Falcons folded. The team began play in mid-September 2009, playing in the Tier III Jr. A Western States Hockey League. On December 15, 2009 the Monsters announced the franchise was given expansion approval into the Tier II North American Hockey League for the 2010-11 season and Fresno would host two levels of junior hockey for the first time. On May 23, 2013 it was revealed the Monsters' North American Hockey League franchise would move to Wenatchee, Washington and become the Wenatchee Wild. The Monsters continue to field a team in the Western States Hockey League in Fresno.
from 2010 to present: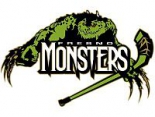 Historic rosters:
Historic statistics:
Past results:
League standings:
Fast facts
season 2020-2021
After last year's postponement, the first edition of international tournament will be assigned in Latvia Read more»
Fall in love with a new sport by reading our in-depth explanation for why every sports fan should appreciate the entertainment of ice hockey. Read more»