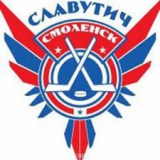 Slavutich Smolensk
Name in original language: Славутич Смоленск
Year of foundation: 2010
Colours: red,blue
Club status: temporarily not active (suspended operations after 2016-17 season due to bad financial situation)
Address: ul. Kirova, 38
Smolensk

Phone: +7 (4812) 60-90-31
WWW: Slavutich Smolensk
Slavutich Smolensk is minor league affiliate of:
Molot Perm
Did you find any incorrect or incomplete information? Please, let us know.
Season 2023-2024
* no longer in the club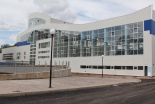 from 2010 to present: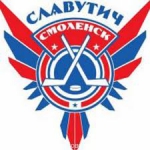 Slavutich will not participate in the Belarus Extraliga
Slavutich Smolensk won't play in Belarus Extraliga in 2014-15 season. The club, acting in Russian 3rd league, applied to join Belarus Extraliga and the Belarusian Federation accepted the proposal, but, despite a verbal agreement wih Russian Hockey Federation, the bureaucratic procedure was not successful because only the Executive Committee of the Federation has the right to allow the move, but the date of his nearest Convocation is no earlier than September 25th, after the begin of Extraliga
(02 Sep 2014)
Slavutich can join Belarus League
Russian team Slavutich Smolensk can join Belarus League in the next season according to Belarussian tribuna.com. Slavutich won Russian Hockey League - Russian third division -  last season.
(21 Aug 2014)
Historic rosters:
Historic statistics:
Past results:
League standings:
Cardiff Devils won by one-goal-difference against home side Grenoble and advances to the Continental Cup Superfinals along with Nomad Astana Read more»
Kazakh champion closes the Continental Cup semifinals round with a perfect record, by beating HK Zemgale in the last game Read more»