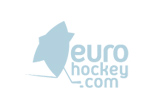 Brampton Admirals
Year of foundation: 1980
Colours: Orange, black,white
Club status: active
WWW: Orangeville Flyers
Did you find any incorrect or incomplete information? Please, let us know.
Season 2020-2021
* no longer in the club
The original Orangeville Flyers were disbanded by the league in Spring 2011. April 14, 2011, ten days after the Flyers folded, the OJHL and the Villanova Knights announced that they were moving to Orangeville under the name Orangeville Flyers.
from 1980 to 1991: Henry Carr Crusaders
from 1991 to 1993: Weston Dukes
from 1993 to 1997: Thornhill Islanders
from 1997 to 2004: Thornhill Rattlers
from 2004 to 2005: Thornhill Thunderbirds
from 2005 to 2007: Toronto Thunderbirds
from 2007 to 2011: Villanova Knights
from 2011 to 2018: Orangeville Flyers (2011-)
from 2018 to present: Brampton Admirals
Historic rosters:
Historic statistics:
Past results:
League standings:
Estonian champion finished the qualification group with perfect record and advances to second round Read more»
In the openinig night of Continental Cup in Vilnius, Valk Tartu leaves no way out to the hosts Read more»