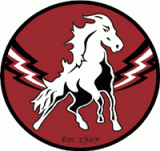 HC Vita Hästen
Short name: Vita Hästen
Year of foundation: 1996
Colours: red,white
Club status: active
Address: Vita Hästen
Utställningvägen
603 36 Norrköping
Phone: +46 011-160041
Email: marknad@vitahasten.se
Did you find any incorrect or incomplete information? Please, let us know.
Season 2022-2023
Current roster
season 2022-2023
* no longer in the club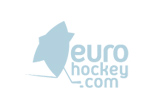 Adress: Himmelstalundshallen
Vattenverksvägen
602 36 Norrköping
Phone: +46 11-15 28 79
Capacity: 4210
Opened in: 1977
The current team was founded as Norrköping Hockey immediately following the bankruptcy of the previous club. Norrköping Hockey soon merged with Skärblacka IF to form NSH-96, which soon thereafter took the name Hästen Hockey. Years later, in 2007, the club retook the name "Vita Hästen", but were required by the league to use "HC Vita Hästen" rather than "IK Vita Hästen" to avoid confusion with the first incarnation of "Vita Hästen". The name "Vita Hästen" literally translates to "White Horse".
The previous club, IK Vita Hästen, was a merger in 1967 of the ice hockey sections of rivaling teams IFK Norrköping and IK Sleipner. The merged club was formally called "IF IFK/IKS" but mostly referred to simply as "Norrköping" in the league tables in newspapers and such. However, since IFK Norrköping played in white jerseys and Sleipner was the name of a horse (norse god Oden's horse), the team soon got the nickname "vita hästen", i e "the white horse". By 1973, this name was so commonly used that it was chosen as the actual club name.
from 1966 to 1973: IF IFK/IKS
from 1973 to 1996: IK Vita Hästen
from 1996 to 1997: NSH-96
from 1997 to 2006: Hästen Hockey
from 2006 to present: HC Vita Hästen
from 2010 to present: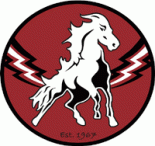 Swedish Preseason games Tuesday August 25th
There's been four preseason games in Sweden today. VIK Västerås HK-Linköping HC 1-2, AIK-Vita Hästen 2-1, Mora IK-Leksands IF, Sundsvall-Österund 2-3 (SO). With Linköpings win, the team now have four straight wins.
(25 Aug 2015)
Results preseason Thursday August 13
Malmö Redhawks-Växjö Lakers 3-0, Djurgårdens IF-Skellefteå AIK 2-1, HPK-Luleå HF 3-1, Huddinge-AIK 0-4, Östersund-Timrå IK 4-3 (SO), Sparta Sarpsborg-BIK Karlskoga 1-6, Västerås-Vita Hästen 1-2 (SO), Björklöven-Asplöven 5-1.
(13 Aug 2015)
Five games and seven teams up for preseason games
Seven teams from the Swedish HockeyAllsvenskan will be up today and try to measure their strenghts.
Sparta Sarpsborg – Karlskoga, Huddinge – AIK, Björklöven – Asplöven, Östersund – Timrå and Västerås – Vita Hästen.
(13 Aug 2015)
MODO stays in SHL
MODO avoided relegation from SHL after winning four consecutive games against Vita Hästen in the SHL qualification series. The winning results were 3-0 (h), 2-0 (a), 4-1 (h) and 4-1 (a)
(26 Mar 2015)
Vita Hästen promoted - Björklöven stays
Vita Hästen from Norrköping has won promotion from Division 1 to HockeyAllsvenskan, the second level of Swedish ice hockey.
Troja-Ljungby are relegated after losing the decising game 3-0 to Björklöven.
(06 Apr 2014)
Jonathan Ericsson to the Swedish third tier league
Jonathan Ericsson of Detroit Red Wings is the first NHL lock-out player to sign with a team in Division 1, the Swedish third league. He will join Vita Hästen, the club he represented as a junior, October 17.
(07 Oct 2012)
Historic rosters:
Historic statistics:
Past results:
League standings:
Fast facts
season 2022-2023
Kaunas City celebrate the qualification to the second round of Continental Cup with a ten-goals victory over Skautafelag Rejkyavik Read more»
Estonian champion wins KHL Zagreb ensuring first place for the home team Read more»