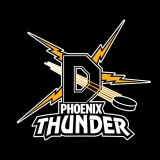 Phoenix Thunder
Short name: Dunedin Thunder
Year of foundation: 2008
Colours: black, silver, green
Club status: active
Address: 101 Victoria Rd
St Kilda 9012
Phone: +64 (03) 456 4556
Email: dundale@woosh.co.nz
Did you find any incorrect or incomplete information? Please, let us know.
Season 2022-2023
Current roster
season 2022-2023
* no longer in the club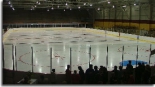 Adress: Dunedin Ice Stadium
101 Victoria Road St. Kilda
New Zealand
Phone: +64 (03) 456 4556
Email: dunedinice@xtra.co.nz
Capacity: 1850
Opened in: 2004
from 2008 to 2021: Dunedin Thunder
from 2021 to present: Phoenix Thunder
from 2007 to 2021: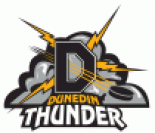 from 2021 to present: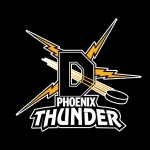 Regular season ends in New Zealand
The regular season of the NZIHL ended today. Southern Stampede finished on top before West Auckland Admirals. The two will play in the best-of-3 finals on August 19, 25 and 26.
(13 Aug 2017)
Thunder and Devils reach the NZIHL final
Both Dunedin Thunder and Canterbury Red Devils needed a win in the last round of the NZIHL to get past Botany Swarm to qualify for the finals. Thunder beat Admirals 10-2 and Red Devils got a 3-1 win over Stampede.
(11 Aug 2013)
Historic rosters:
Historic statistics:
Past results:
League standings:
Fast facts
season 2022-2023
Cardiff Devils won by one-goal-difference against home side Grenoble and advances to the Continental Cup Superfinals along with Nomad Astana Read more»
Kazakh champion closes the Continental Cup semifinals round with a perfect record, by beating HK Zemgale in the last game Read more»