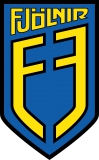 Fjölnir
Year of foundation: 1990
Colours: blue,white,gold
Club status: active
Address: Egilshöll, Fossaleyni 1,
112 Reykjavík
Iceland
Phone: +354 578-2700
Email: hokki@fjolnir.is, office@fjolnir.is
Did you find any incorrect or incomplete information? Please, let us know.
Season 2020-2021
Current roster
season 2020-2021
* no longer in the club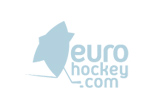 Adress: Fossaleyni 1
112 Reykjavik
Capacity: 250
from 1990 to 2019: Björninn
from 2019 to present: Fjölnir
from 1990 to 2019: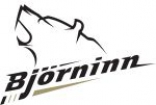 from 2019 to present: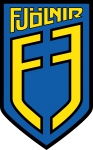 Bjarki Jóhannesson and Kristín Ingadóttir are the 2021 Icelandic Player of the Year
Bjarki Jóhannesson has been chosen ice hockey player of the year 2021 by the board of the Icelandic Hockey Association.
Bjarki has played with Skautafélag Reykjavíkur all his career and is the captain of the team. According to the motivation of the award: "He is the backbone of all SR games, takes an active part in all training and is a role model for many young players"
Bjarki has been a member of the Icelandic national team for many years, first in 2011 with the U18 national team and then in the U20 national team and now in recent years he has been a permanent member of the A national team
Kristín Ingadóttir (Fjolnir) won the award as women Player of the Year
(20 Dec 2021)
SA Akureyri continues dynasty in Iceland
In a season plagued by the sanitary restrictions, with many canceled games and a shortened regular season, Skautafelag Akureyri confimed the dominance in the domestic hockey scene, winning the 4th consecutive Iceland League title, the eighth in the last 10 years.
The team from the north of the country swept Fjolnir in 3 games of finals: 2-1 ; 3-1; 3-0
(30 Apr 2021)
Róbert Freyr Pálsson named Icelandic Player of the Year
Róbert Freyr Pálsson, 28, is the icehockey player of the year 2019, elected by the board of the Icelandic Hockey Association. The defender has experiences in the Danish 1 Division and with defunct Esja Reykjavik, besides Björninn, his native club. He is also the captain of national team.
Akureyri SC and Icelandic women's team Kolbrun Gardarsdottir was voted Ice Hockey Icon of the Year 2019
(22 Dec 2019)
Icelandic League started
Icelandic League started this week with a convincing victory of champion SA Akureyri and new player-coach, Finnish Jussi Sipponen, 5-0 against Bjornin. Silver medalist SR Reykjavík lost 5-4 at overtime in the city derby aginst Esja UMFK.
Follow every game of Icelandic League on Eurohockey page
(03 Sep 2015)
SA Vikingar champion of Iceland
With an hattrick by league top scorer, Danish forward Lars Foder, SA Vikingar Akureyri wins 4-0 champion Bjornin in playoffs final game #5 and becomes 2012-13 Icelandic League champion. It's the first title for Skautafelag Akureyrar second team
(28 Mar 2013)
Historic rosters:
Historic statistics:
Past results:
League standings:
Fast facts
season 2020-2021
Cardiff Devils won by one-goal-difference against home side Grenoble and advances to the Continental Cup Superfinals along with Nomad Astana Read more»
Kazakh champion closes the Continental Cup semifinals round with a perfect record, by beating HK Zemgale in the last game Read more»