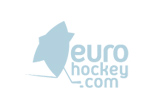 Did you find any incorrect or incomplete information? Please, let us know.
Season 2018-2019
Current roster
season 2018-2019
* no longer in the club
HK Bled was founded in 19xx and also participated in Yugoslavian championship. Its brightest moment came in 1990's when HK Bled was Slovenian's third club, also taking part in Alpenliga with Austrian and Italian teams. The professional ran into financial problems in the late 1990's and has folded after 2002/03 season.
Historic rosters:
Historic statistics:
Past results:
League standings:
Fast facts
season 2018-2019
The tenth title comes after a dominated final series, won in just 4 games. Read more»
Even if this is site mainly about European ice hockey we always look out for hockey around the world. In this piece we take a look back at some historic NHL moments. Read more»