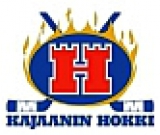 Hokki Kajaani
Year of foundation: 1968
Colours: red, white
Club status: active
Address: Kajaanin Edustushokki Ry
Koskikatu 3, 87250 Kajaani
Phone: +358 08 - 636 180
Fax: +358 08 - 636 182
Email: toimisto@hokki.fi
WWW: Hokki Kajaani
Did you find any incorrect or incomplete information? Please, let us know.
Season 2021-2022
This club in 2021-2022: Mestis
Current roster
season 2021-2022
* no longer in the club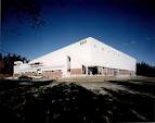 Adress: Kajaanin jäähalli
Kuntokatu 5
87100 Kajaani
Phone: +358 8-612 0770
Capacity: 1400
Opened in: 1989
from 1968 to present:
End of season awards in Hungary
The Hungarian Ice Hockey Federation announced their end of season awards for the 2014-15 season.
Gábor Ocskay Award - Best Forward: Dániel Kóger (Fehérvár AV19)
Vedres Cup - Best Goalie: Miklós Rajna (Fehérvár AV19)
Miklós Cup - Most technical players: István Bartalis (Fehérvár AV19)
Kósa Cup - Rookie of the Year: Balázs Sebők (Hokki, Finland)
Leveles Cup - Best youth player: Máté Gáspár (EHC Linz, Austria)
Miklós Séra Award - Best youth coach: Tyler Dietrich (Fehérvár AV19)

Male player of the year: Zoltán Hetényi (Fehérvár AV19)
Female player of the year: Anikó Németh (KMH Budapest)
Inline player of the year: Zoltán Revák (Ferencváros)
(21 May 2015)
Historic rosters:
Historic statistics:
Past results:
League standings:
Fast facts
season 2021-2022
Hokki Kajaani participates in season 2021-2022: Mestis
After last year's postponement, the first edition of international tournament will be assigned in Latvia Read more»
Fall in love with a new sport by reading our in-depth explanation for why every sports fan should appreciate the entertainment of ice hockey. Read more»