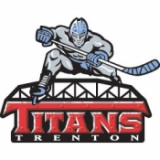 Trenton Titans
Year of foundation: 1999
Colours: red, black, white
Club status: ceased (Ceased operations after 2012-13 season)
Address: 439 South Broad Street
Suite 300
Trenton, N.J. 08611
Phone: +1 609-341-1100
Did you find any incorrect or incomplete information? Please, let us know.
Season 2020-2021
* no longer in the club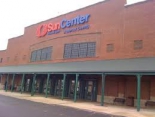 Adress: 81 Hamilton Avenue
Trenton, NJ 08611
Phone: +1 609-656 3200
Capacity: 7605
Opened in: 1999
Retired numbers: 19 Scott Bertoli (Retired on February 21, 2009; Re-dedicated on October 22, 2011)
from 2011 to present: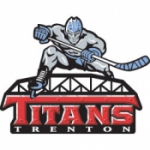 Trenton Titans ceases operations
The ECHL announced on that the Trenton Titans Membership has ceased operations and the team will not compete in the 2013-14 season.
(23 Apr 2013)
Historic rosters:
Historic statistics:
Past results:
League standings:
Växjö Lakers won the Swedish SHL playoffs for the third time. Read more»
It is now known which 32 teams will participate in the club tournament Champions Hockey League 2021/22. Read more»