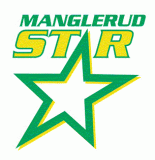 Manglerud Star
Short name: Manglerud Star
Year of foundation: 1913
Colours: green,yellow
Club status: active
Address: I.L. Manglerud Star Ishockey
Plogveien 22 , Manglerud
0681 Oslo

Phone: +47 4040 1450
Fax: +47 2312 6151
Email: kontor@mshockey.no
Did you find any incorrect or incomplete information? Please, let us know.
Season 2020-2021
Current roster
season 2020-2021
* no longer in the club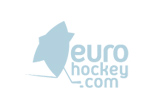 Adress: Plogveien 22
Manglerud, Oslo

Phone: +47 2312 6150
Capacity: 2000
Opened in: 1979
The club has delivered more players to professional hockey leagues around the world than any other hockey team in Norway. For the 2004/2005 season, Manglerud Star played in the first division after financial problems, being relegated from Eliteserien, but after the qualification league at the end of the season, they were back at the top level for the 2005/2006 season. After competing against the 05/06-finalist Trondheim in the Eliteserien qualification, which was surprisingly low-levelled at that season, they were relegated to the level 2-league first division for 2006/07.
Notable players:
from 1912 to 1964: Sportsklubben Star
from 1964 to present: Manglerud Star
Norway Champion: 1977,1978
League winners:
from 1913 to present:
Club changes in GET-Ligaen
After Rosenborg IHK were denied their licence due to lack of funds, 1.divisjon Champion Manglerud Star were asked to submit their application and today have been approved to move up. On Wednesday night, Tønsberg Vikings informed the NIHF that they wish to move back down to 1.divisjon due to a lack of funds. The 1.divisjon Vice-Champions, Kongsvinger IL, have now submitted their application for promotion.
(19 Jul 2014)
GET ligaen qualification scheduled
On March 8, GET ligaen qualification gets underway with four teams battling for two spots in next year´s elite Norwegian ice hockey league. Two bottom teams from GET ligaen - Manglerud Star and Frisk Asker - face the best duo of 1. divisjon - Tønsberg and Comet Halden in a double round robin competition.
(05 Mar 2012)
New coach in Lørenskog
Yesterday, Lørenskog in the Norwegian league fired head coach Knut Stubdal.
Today David Livingston was announced as new coach. Livingston started the season in Manglerud Star, who now is looking for a new coach to replace him.
(04 Oct 2011)
Historic rosters:
Historic statistics:
Past results:
League standings:
Fast facts
season 2020-2021
IIHF President expressed a clear position on the situation in Ukrainian hockey during a meeting with the Federation Read more»
Ted Brithen scored three goals when Rögle beat another Swedish team, Frölunda, in the first of two games in the Champions Hockey League semi finals. Red Bull München and Tappare were supposed to play in Münich but that game was canceled ... Read more»