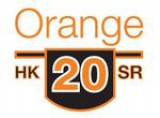 HK Orange 20
Short name: Slovakia U20
Year of foundation: 2007
Club status: active
Phone: +421 918234840
WWW: Team Slovakia U20
Did you find any incorrect or incomplete information? Please, let us know.
Season 2018-2019
Current roster
season 2018-2019
* no longer in the club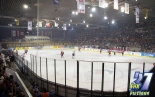 Adress: Hlboká 92
921 01 Piešťany
Phone: +421 911 946005
Capacity: 3500
Opened in: 1986
from 2007 to 2008: HK VSR SR 20
from 2008 to present: HK Orange 20
from 2008 to present: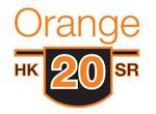 Róbert Petrovický will lead Slovakia U20
Former Slovakian international Róbert Petrovický, 46, will be the new head coach of Slovakia U20. He replaced long time coach Ernest Bokroš, on Junior team bench since 2011, who will work at Zilina as GM. Other two former players, Martin Štrbák and Viliam Čacho, will be the assistant coaches
(07 Jun 2019)
Slovak 1.liga
There will be only 13 teams in the Slovak 1.liga for the 2011-12 season. Club Dolny Kubin will not play the upcoming season due to financial problems.. The schedule includes HK Orange U20, the National Junior Team which also plays in Slovak Tipsport Extraliga, playing once against each team. Schedule here.
(29 Aug 2011)
Historic rosters:
Historic statistics:
Past results:
League standings:
Fast facts
season 2018-2019
Cardiff Devils won by one-goal-difference against home side Grenoble and advances to the Continental Cup Superfinals along with Nomad Astana Read more»
Kazakh champion closes the Continental Cup semifinals round with a perfect record, by beating HK Zemgale in the last game Read more»