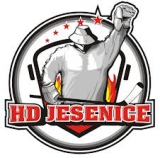 HD Mladi Jesenice
Nickname: Young steelers
Year of foundation: 1998
Colours: red, white
Club status: active
Address: Ledarska ulica 4
4270 Jesenice
Phone: +386 83 808 954
Fax: +386 83 808 954
Email: hdmladi.jesenice@fe-sta.si
WWW: HD Mladi Jesenice
Did you find any incorrect or incomplete information? Please, let us know.
Season 2021-2022
Current roster
season 2021-2022
* no longer in the club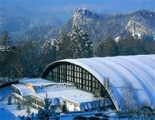 Adress: Rečiška cesta 2
4260 Bled
Phone: +386 04 5780 534
Email: info@ibled.si
Capacity: 1162
Opened in: 1979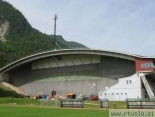 Adress: Ledarska 4,
4270 Jesenice

Phone: +386 (04) 5863 364
Email: zsj.jesenice@siol.net
Capacity: 5500
Opened in: 1978
In 1998 a new team for junior categories was created in Jesenice. Since then it became the most successful youth club in Slovenia. It is also a farm team of Jesenice's main squad.
Notable players:
from 1999 to 2006: HK HIT Casino Kranjska Gora
from 2006 to present: HD Mladi Jesenice
Multiple championships in various junior categories.
League winners:
from 2006 to 2012: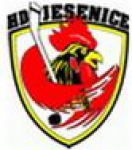 from 2012 to present: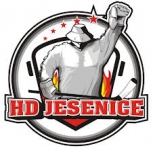 Mladi Jesenice withdrawn its application for re-joining EBEL
Mladi Jesenice pulls back its request to join EBEL for next season for lacking of financial support by the city and local sponsor.
According to Jesenice President Miha Rebolj: It seems there are, unfortunately, more political interests elsewhere than in the development of the sport that made the city of Jesenice known everywhere. The support of local people, staff, parents and children involved in our categories proves that we are on the right track. We do not have time for political intrigue set on a sound basis, and we will build a successful sports story onwards"
(30 May 2013)
Historic rosters:
Historic statistics:
Past results:
League standings:
Fast facts
season 2021-2022
IIHF President expressed a clear position on the situation in Ukrainian hockey during a meeting with the Federation Read more»
Ted Brithen scored three goals when Rögle beat another Swedish team, Frölunda, in the first of two games in the Champions Hockey League semi finals. Red Bull München and Tappare were supposed to play in Münich but that game was canceled ... Read more»