IK Pantern
Short name: Pantern
Year of foundation: 1959
Colours: Black, yellow
Club status: ceased (In 2019 the club filed for bankruptcy.)
Address: Kirsebergs Ishall
21222 Malmö
Phone: +46 040-189863
Fax: +46 040-930176
Email: kansli@pantern.se
WWW: IK Pantern
Did you find any incorrect or incomplete information? Please, let us know.
Season 2021-2022
Current roster
season 2021-2022
* no longer in the club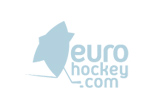 Adress: Kirsebergs ishall
Österhagsgatan 3
212 22 Malmö
Phone: +46 40-34 21 36
Capacity: 1500
Opened in: 1970
from 1899 to present: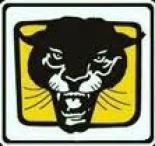 Results from Swedish preseason games
Linköping HC vs Skellefteå AIK 6-0, Västerås VIK vs Djurgårdens IF 1-0, IK Pantern vs Malmö Redhawks 0-4. Notable is that Skellefteå AIK lost their second straight game yesterday.
(12 Aug 2015)
Swedish preseason games Tuesday 11/8-2015
Three preseason games will be played tomorrow Tuesday 11/8-2015. Four SHL teams are facing some tough and a little easier opponents.
Linköping HC will stand up against Skellefteå AIK, Västerås VIK will take on Djurgårdens IF and IK Pantern  will face Malmö Redhawks
(10 Aug 2015)
Historic rosters:
Historic statistics:
Past results:
League standings:
Fast facts
season 2021-2022
IIHF President expressed a clear position on the situation in Ukrainian hockey during a meeting with the Federation Read more»
Ted Brithen scored three goals when Rögle beat another Swedish team, Frölunda, in the first of two games in the Champions Hockey League semi finals. Red Bull München and Tappare were supposed to play in Münich but that game was canceled ... Read more»