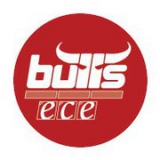 Kapfenberg Steelers
Year of foundation: 1926
Colours: white, green, black
Club status: active
Address: Kapfenberg Bulls Office
K. H. Waggerl Weg 6
8605 Kapfenberg
Phone: +43 (0)3862 22110
Fax: +43 (0)3862 24097
Email: office@hcsteelers.at
WWW: Kapfenberg Steelers
Did you find any incorrect or incomplete information? Please, let us know.
Season 2018-2019
Current roster
season 2018-2019
* no longer in the club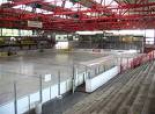 Adress: Sportzentrum Stadt Kapfenberg
Johann-Brandl-G 23
8605 Kapfenberg
Phone: +43 03862 23882 - 1500
Email: helmut.podolan@kapfenberg.at
Capacity: 4600
Opened in: 1988
from 1947 to 1994: Kapfenberger SV
from 1994 to 1998: EC Pewag Tigers
from 1998 to 2002: KSV Eishockeyclub
from 2002 to 2005: Kapfenberg Icestars
from 2005 to 2009: Kapfenberg IceTigers
from 2009 to 2014: Kapfenberg Bulls
from 2014 to present: Kapfenberg Steelers
from 2009 to present: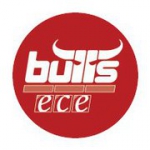 INL expands to 16 clubs
The Inter-National League has expanded to 16 clubs for this season, joining the league will be Austrian sides EC Kitzbühel and HC Steelers Kapfenberg. However, Italian club HC Merano will not be taking part. The league is made up of six Austrian clubs, six Slovenian and four Italian.
(09 May 2014)
Historic rosters:
Historic statistics:
Past results:
League standings:
Fast facts
season 2018-2019
Kapfenberg Steelers participates in season 2018-2019: ÖAHL (AUT)
Home loss for the 2021 champion on the opening day of the Swedish league. Read more»
The SC Bern defender Beat Gerber played his 1168th NL game on Friday. Read more»