MHK Dolny Kubin
Year of foundation: 1995
Colours: white, red, black
Club status: active
Address: MHK Dolný Kubín
Zimný štadión
ul. Športovcov
026 01 Dolný Kubín
Phone: +421 043 586 29 98
Fax: +421 043 586 29 98
Email: hokejdk@hkdk.sk
WWW: MHK Dolny Kubin
Did you find any incorrect or incomplete information? Please, let us know.
Season 2020-2021
Current roster
season 2020-2021
* no longer in the club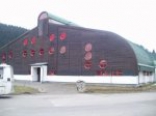 Adress: Športovcov 5
02601 Dolný Kubín
Phone: +421 043 5862 749
Email: msszdk@stonline.sk
Capacity: 300
Opened in: 1993
from 2011 to present: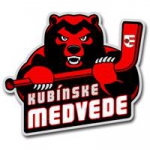 Slovak 1.liga
There will be only 13 teams in the Slovak 1.liga for the 2011-12 season. Club Dolny Kubin will not play the upcoming season due to financial problems.. The schedule includes HK Orange U20, the National Junior Team which also plays in Slovak Tipsport Extraliga, playing once against each team. Schedule here.
(29 Aug 2011)
Historic rosters:
Historic statistics:
Past results:
League standings:
Fast facts
season 2020-2021
Växjö Lakers won the Swedish SHL playoffs for the third time. Read more»
It is now known which 32 teams will participate in the club tournament Champions Hockey League 2021/22. Read more»