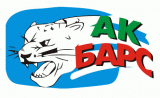 Ak Bars Kazan
Name in original language: Ак Барс Казань
Year of foundation: 1956
Colours: green,red,white
Club status: active
Address: ul. Marx, 71
420115, Kazan
Phone: +7 (843) 533-82-21
Fax: +7 (843) 53-38-232
Email: akbarsdm@mail.ru, tatneft@ak-bars.ru
Did you find any incorrect or incomplete information? Please, let us know.
Season 2020-2021
Current roster
season 2020-2021
* no longer in the club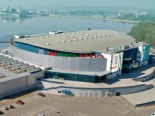 Adress: ul.Chistopolskaya, 42
420126, Republic of Tatarstan, Kazan
Phone: +7 (843) 527-85-13
Email: tatneftarena@mail.ru
Capacity: 8774
Opened in: 2005
Originally founded as Mashstroy Kazan in 1956, the name was later changed to SC Uritskogo Kazan when it entered the Soviet league in 1958. It was promoted to the RSFSR championship, where it gained promotion to the top tier of Soviet hockey. Kazan's performance was respectable, starting the season by winning 6 out of 19 games against the best of the Soviet teams before falling away in the second half of the season and was demoted.
From this point onward, SC Uritskogo Kazan established a reputation as a consistently strong team in the second tier leagues of the USSR. Renowned as a high scoring team, Kazan averaged over four goals a game throughout the 1960s and 1970s. Twice they won the USSR League (lower tiers), being named Champion of Russia in 1962 and 1976.
SC Uritskogo Kazan's most successful period occurred in the late 1970s and early 1980s. The team was led by Russia's Sergei Stolbun; scoring ace Gennady Maslov (current coach of Ak Bars-2 Kazan), who enjoyed a short stint with the Soviet Wings and set a club record of 140 points in 76 games in 1982-83; and Ravil Shavaleev, who was regarded as one of the finest defenseman to ever come out of Tatarstan. During this period, Kazan was consistently among the top teams in the league but failed year after year to gain promotion to the top flight of Soviet hockey.
Following the break up of the Soviet Union, Uritskogo Kazan became Itil Kazan in 1990 and participated in the IHL. Itil was only mildly successful, narrowly avoiding relegation to the Vysshaya Liga in 1991 and 1992.
It was following the establishment of the Russian Superleague (RSL) in 1996 that the golden age of hockey in Tatarstan began. Renamed Ak Bars Kazan after the traditional symbol of the Tatars, the snow leopard. Benefiting from the resources boom in the Urals, Ak Bars began its history in fine form, finishing first in their respective divisions in 1997 and 1998 along with winning the RSL in 1998. During this period, Kazan lacked the high scoring of their predecessors but regardless continued to be a dominant team in Russian hockey, finishing runners-up in 2000 and 2002. During this period, Kazan developed players such as Denis Arkhipov and Danis Zaripov.
In the 2004-05 season, Kazan signed 11 National Hockey League players, including Russian superstars Alexei Kovalev and Ilya Kovalchuk and Canadians Vincent Lecavalier and Dany Heatley, in an attempt to celebrate Kazan's 100th anniversary with a championship. They did not succeed, however, as a lack of continuity and chemistry saw them finish in fourth place and were upset in the first round of the playoffs by Lokomotiv Yaroslavl.
Since then, Ak Bars Kazan dominated the RSL, winning the league in 2006 on the back of a brilliant performance from Aleksey Morozov. In 2007, Kazan paced the league with 35 wins and 214 goals in 54 games before falling at the final hurdle to Metallurg Magnitogorsk.
Ak Bars has been led in recent years by the dominant "ZZM" line of Sergei Zinovjev, Danis Zaripov, and Aleksey Morozov, who have established themselves as one of the most dominant lines in recent history. Combined with veterans such as Vitaly Proshkin and Vladimir Vorobiev, and imports, such as Ray Giroux, Petr Čajánek, and Jukka Hentunen, Kazan has remained one of the top teams in the league
Notable players:
from 1956 to 1958: Mashstroy Kazan
from 1958 to 1990: SC Uritskogo Kazan
from 1990 to 1995: Itil Kazan
from 1995 to present: Ak Bars Kazan
Russian Open Championship (4): 1997-1998, 2005-2006, 2008-09, 2009-10
KHL Gagarin Cup (2): 2008-09, 2009-10
Russian Super League Championship (2): 1997-1998, 2005-2006
KHL Eastern Conference Cup (1): 2009-10
KHL Opening Cup (1): 2009-10
IIHF European Champions Cup (1): 2007
IIHF Continental Cup (1): 2008
Super League East Championships (1): 1998
Super League West Championships (1): 1997
Soviet Class A2 (3): 1962, 1988 (West), 1989 (West)
Soviet Class B (1): 1976
League winners:
from 1956 to present: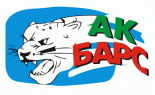 KHL season started
Ak Bars Kazan won the opening game of the 2020-21 KHL season against CSKA Moscow. Dmitri Voronkov scored the winning 3-2 goal early in the overtime period.
(02 Sep 2020)
Gennady Tsygurov passed away
Former Russian coach Gennady Tsygurov passed away at 75. Known for winning titles of second division - with Torpedo Nizhny Novgorod in 2003, MVD in 2005 and Traktor Chelyabinsk in 2006 - Tsygurov coached Traktor, Avangard Omsk, Kazan and Lada during the career. In 1995-1996 and from 1998 to 2000 was assistant coach of Russia National Team. In 1999 he lead Russia U20 to the victory in WJC defeating Canada 3-2 at overtime in Winnipeg, in front of 13.000 spectators. He was also assistant coach of Kazakhstan in 3 World Championships and at Olympics in Turin 2006
(15 Dec 2016)
Guvernor's Cup
Guvernor's Cup involving six KHL teams started today in Nizhny Novgorod. Lada beat Neftekhimik 3-2 (OT), Lokomotiv beat Ak Bars 3-0 and the home team Torpedo lost 2-4 to Salavat Yulaev.
(01 Aug 2015)
KHL schedule announced
The KHL schedule for 2015-16 can now be found in our games database.
(30 Jun 2015)
Medvedev goes to Philadelphia
Ak Bars Kazan d-man Evgeny Medvedev terminated his contract with KHL side in order to sign with Philadelphia Flyers. Medvedev, 32 years old, won two Gagarin Cups in the KHL. He was a UFA in the NHL.
(20 May 2015)
Bilyaletdinov new Ak Bars vice president and GM
Zinetula Bilyaletdinov returns to his former club Ak Bars Kazan. The 2009 and 2010 Gagarin Cup champions announced that the veteran hockey coach signs a contract as the new vice president and general manager of the KHL team. This comes after Bilyaletdinov served as the head coach of Team Russia during the last three years, winning the World Championship in 2012 with the team. His contract was not extended after a disappoiting quarterfinal loss against Finland during the 2014 Olympic Winter Games in Sochi.
(07 Mar 2014)
Ak Bars has released a promotional video of the season 2013/14
Ak Bars produced club promo for the sixth KHL season.
http://www.youtube.com/watch?v=dgyy0ie98QU
(10 Sep 2013)
Alexander Svilin moved to Kazan
Sary Arka Karaganda assistant coach Alexander Svilin accepted a similar position at Ak Bars Kazan. "I am grateful to the leadership of Sary-Arka, that gave me the opportunity to work in Karaganda club. And I hope everyone will understand that work in my native city and club - it's an opportunity that I can't miss" said Svilin
(01 Nov 2012)
Five games suspension for Khomitsky
Ak Bars Kazan defender Vadim Khomitsky was punished with five-games suspension for hit on the head of Atlant Moscow Oblast forward Igor Ignatushkin
(30 Oct 2012)
Alexei Morozov reaches 1.000 points in career
AK Bars captain Alexei Morozov notched his career 1.000th point scoring the winning goal in today´s 2-1 victory against Metallurg Novokuznetsk
(23 Oct 2012)
Historic rosters:
Historic statistics:
Past results:
League standings:
Fast facts
season 2020-2021
Kaunas City celebrate the qualification to the second round of Continental Cup with a ten-goals victory over Skautafelag Rejkyavik Read more»
Estonian champion wins KHL Zagreb ensuring first place for the home team Read more»