HC Slezan Opava
Short name: Opava
Year of foundation: 1945
Colours: red, white
Club status: active
Address: HC Slezan Opava a.s.
Holasická 1154/2
747 05 Opava-Kateřinky
Phone: +420 553 624 356
Fax: +420 553 624 356
Email: hcslezan@volny.cz
Did you find any incorrect or incomplete information? Please, let us know.
Season 2022-2023
Current roster
season 2022-2023
* no longer in the club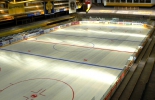 Adress: Zámecký okruh 8,
Opava
Capacity: 5500
Based upon long tradition of ice hockey in the town, which has been played by team of local Germans TSV Troppau since 1908. From 1950 to 2005 club played on the first and second level leagues in the Czechoslovakia and the Czech Republic (7 seasons in top league). After 2004, club relegated to 3rd level league, but did not play for next two seasons. Rebirth of the club came in 2007, when club began to play 3rd level league in the Czech Republic.
Notable players:
from 1945 to 1949: HC Opava
from 1949 to 1958: Tatran Opava
from 1958 to 1969: Slezan Opava
from 1969 to 1971: Slezan OSP Opava
from 1971 to 1985: Slezan Opava
from 1985 to 1991: Slezan STS Opava
from 1991 to 1996: HC Slezan Opava
from 1996 to 1998: HC Slezan Opava Bohemex Trade
from 1998 to 1999: HC Opava
from 1999 to present: HC Slezan Opava
Played top Czechoslovak/Czech league for 7 seasons: 1952/53, 1956/57, 1959/60, 1996/97, 1997/98, 1998/99)
League winners:
from 1991 to present: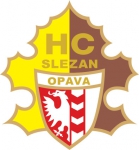 Josef Dobos new coach at Unia Oswiecim
Czech Josef Dobos, 53, is the new coach of Unia Oswiecim after the leaving of Peter Mikula. Dobos began season as Opava assistant coach in Czech Republic. He comes back on Oswiecim bench after a short stint in 2009-10 season
(04 Oct 2014)
Historic rosters:
Historic statistics:
Past results:
League standings:
Fast facts
season 2022-2023
Gary Graham parted ways with EIHL side Nottingham Panthers this morning. Read more»
With a 5-2 win for Cardiff and 4-1 win for Angers they will take their place in the Superfinal. Read more»