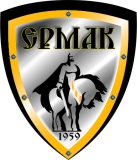 Yermak Angarsk
Name in original language: Ермак Ангарск
Nickname: Orange Strength
Year of foundation: 1958
Colours: orange,white,black
Club status: active
Address: 192 Winter quarter Stadium Ermak
665 824 Angarsk - Irkutsk region

Phone: +7 (3955) 54-50-15
Fax: +7 (3955) 54-45-63
Email: info@hcermak.ru
Did you find any incorrect or incomplete information? Please, let us know.
Season 2022-2023
Current roster
season 2022-2023
* no longer in the club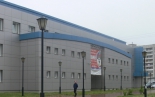 Adress: 192 Winter quarter Stadium Ermak
665 824, Angarsk Irkutsk region
Phone: +7 (3955) 54-50-91
Capacity: 7000
Opened in: 2007
from 1959 to 1964: Trud Angarsk
from 1964 to present: Yermak Angarsk
from 1958 to 2017: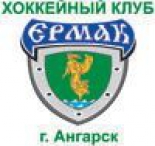 from 2017 to present: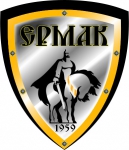 Movements of coaches in VHL
Two VHL teams announced changes in coaching staff:
Yermak Angarsk appointed 53-years-old Igor Zhlinsky as new head coach after the dismissal of Sergei Dushkin and the five-games interim period of Aleksei Isakov.
Ruslan Suleymanov resigned from headcoach position of Yuzhny Ural Orsk citing family reasons. Evgeny Zinoviev will act as interim coach until a replacement is found
(07 Nov 2016)
Defender Artem Sokolov passed away
Russian defender Artem Sokolov, 32, passed away on July 13 during the training camp of Yermak Angarsk. Sokolov, recently moved to Yermak after two consecutive titles at Ertis Pavlodar in Kazakhstan, completed a nine-kilometers cross-country before getting sick. Sokolov was taken to the hospital where he died in the night. According to hospital Sokolov suffered a sunstroke. Temperatures in Irkutsk region this week reached anomalous 35 degrees. The day before, all players have passed medical tests.
VHL Director German Skoropupov said the league will conduct its own investigation about the death.
(14 Jul 2014)
New coach at Yermak
Viktor Laukhin was appointed as ew head coach of Yermak Angarsk, currently 20th in VHL. Former coach Mikhail Komarov will remain as assistant coach
Laukhin already worked at Ermak in the 2010/11 season.
(17 Jan 2014)
Siberian Snipers changes coach
Due to unsatisfactories results Andrei Evstafiev resigned today as head coach of Siberian Snipers, Sibir Novosibirsk young team playing in Molodezhnaya Hockey League. Viktor Laukhin, resigned in october from Ermak Angarsk, is the new head coach

(14 Dec 2011)
Coaches' change in Angarsk and Balashikha
Ermak Angarsk (VHL) head coach Victor Laukhin resigned today for health's reasons. Assistant coach Aleksei Zhdakhin was promoted as new head coach.
In MHL MVD Balashikha (Dynamo Moscow junior team)decided to fire coach Nikolai Varyanov due to team's poor results. MVD is penultimate in MHL Center Division with two victories in eight games. Assistant coach Sergei Oreshkin will be the new head coach, assisted by Andrei Kapranov, last season Russian champion with Dynamo Moscow '95
(29 Sep 2011)
Historic rosters:
Historic statistics:
Past results:
League standings:
Fast facts
season 2022-2023
Home team opens the Continental Cup first round showing no mercy for opponent KHL Zagreb Read more»
The european debut for the Icelandic champion turned into a harsh lesson taught by the HC Panter in Continental Cup first match in Kaunas Read more»