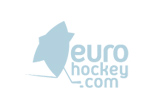 CPJHL
League status: Active
Youth league: yes, U18
English name: Canadian Premier Junior Hockey League
Administered by: Canadian Premier Junior Hockey League
Head manager: Bryan Elliott
Year of start: 2016
Did you find any incorrect or incomplete information? Please, let us know.
The Canadian Premier Junior Hockey League was formed when a group of existing and new owners responded to the ever increasing desire of players to play in a league which will enhanced their plans to be a college-bound hockey player. The CPJHL was put together to fill this the role of increasing competitiveness, commitment to the Junior hockey player and to provide a recruiting ground for NCAA, NJCAA and CIS college coaches. The league is governed by an impartial Commissioner, and all team owners are highly involved, working together to ensure the success of all our players.
The CPJHL will play a 48 game regular season that runs from September through March, culminating with playoffs. The CPJHL will conduct a Showcase and All-Star Game throughout the course of the regular season where the league comes together to showcase its member teams and their players.
The CPJHL is a developmental league, where many players begin their junior careers. As a development league, every player will participate in 2 - 4 practices per week (dependant on game schedule) with one weekly practice focused solely on individual skill development. It is this developmental stage of the player's life where adjustments to the playing style at a higher level of hockey and maintaining the academic excellence requirements of one's collegiate futures must co-exist. The CPJHL's mission is to fully prepare every player to achieve their personal hockey goals.
Past league results:
League standings:
Historic statistic:
Individuals records:
Fast facts
season 2020-2021
The Russian Federation declared champions the teams at the top of standing when the Leagues were stopped Read more»
According to Miroslav Šatan, the next season of Slovakian Extraliga is in danger. Read more»