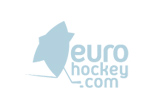 CSSHL
League status: Active
Youth league: yes, U18
English name: Canadian Sport School Hockey League
Administered by: CSSHL
Head manager: Brent Devost
Year of start: 2009
WWW: http://www.csshl.ca
Did you find any incorrect or incomplete information? Please, let us know.
The CSSHL features a 12-game regular season for each of its five clubs plus best-of-three semi-finals and finals play-off competition
Four of Canada's largest sport schools have formed the Canadian Sport Schools Hockey League (CSSHL).
The CSSHL mission is to assume a leadership role in the development and growth of high school hockey in Canada creating a national championship for Canadian sport schools from coast to coast.
Past league results:
League standings:
Historic statistic:
Individuals records:
Due the impossibility of crossing the border with Russia, SaryArka, Nomad and Torpedo will play only in the domestic league Read more»
The NHL is recognized around the world as the biggest ice hockey league. It is the ultimate aim for any player, where they can pit their skills against the best, attempt to attain the most reputed ice hockey accolades, and earn ... Read more»