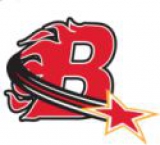 Billingham Stars
Year of foundation: 2011
Colours: Red, White, Yellow
Club status: active
Address: Billingham Forum,
Town Centre,
Billingham,
Stockton-on-Tees,
TS23 2LJ
Phone: +44 (01642) 551381
WWW: Billingham Stars
Did you find any incorrect or incomplete information? Please, let us know.
Season 2019-2020
Current roster
season 2019-2020
* no longer in the club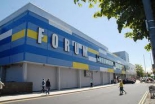 Adress: Billingham Forum Leisure Centre
The Causeway, Town Centre, Billingham, Stockton-on-Tees
TS23 2LJ
Phone: +44 (01642) 551381
Capacity: 900
Opened in: 1967
The Billingham Bombers were founded in 1971 as members of the Northern League. In 1982 they became a founder member of the British Hockey League and changed their name to the Cleveland Bombers. Between 1991 and 1995 the team played under the name of the Teesside Bombers before reverting back to their original name. Between 1982 and 1986 and again between 1990 and 1994, the Bombers played in the Premier League, the top flight division of British ice hockey at the time.
The Billingham Bombers did not compete in any league due to a refurbishment of their home venue TFM Radio Ice Arena in the 2009/10 and 2010/11 seasons
Ice Hockey returned to the forum in the 2011/12 seasons after merging with the Northern Stars who were facing problems with their home rink The Metro Radio Arena. The new club was renamed Billingham Stars.
from 2010 to present: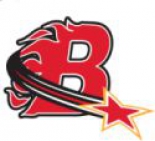 Historic rosters:
Historic statistics:
Past results:
League standings:
Fast facts
season 2019-2020
Past, present and future of a growning passion: Eurohockey meets Philippines national team captain Steven Füglister Read more»