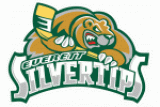 Did you find any incorrect or incomplete information? Please, let us know.
Season 2019-2020
This club in 2019-2020: WHL
Current roster
season 2019-2020
* no longer in the club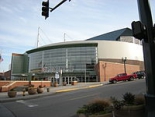 Adress: 2000 Hewitt Avenue Suite 200
Everett, WA 98201
Phone: +1 425.322.2600
Email: info@comcastarenaeverett.com
Capacity: 8149
Opened in: 2003
Silvertips joined the league as an expansion team for the 2003-04 WHL season. The team name comes from the silvertip bear.
from 2003 to present: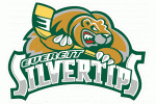 Historic rosters:
Historic statistics:
Past results:
League standings:
Fast facts
season 2019-2020
Everett Silvertips participates in season 2019-2020: WHL
Belfast Giants (EIHL) who currently occupy 5th place have made changes to improve their roster. Read more»
The Czechs wins the first EHT tournament of the season after three straight wins Read more»