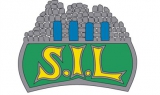 Storhamar Ishockey
Year of foundation: 1957
Colours: dark blue,yellow
Club status: active
Address: Hamar OL-Amfi
Kornsiloveien 54
2316 Hamar
Phone: +47 400 06 888
Fax: +47 625 43 615
Email: hockey@sil.no
WWW: http://www.sil.no/
Did you find any incorrect or incomplete information? Please, let us know.
Season 2022-2023
Current roster
season 2022-2023
* no longer in the club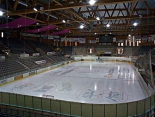 Adress: Kornsiloveien
2316 Hamar


Phone: +47 62 53 66 00
Capacity: 7500
Opened in: 1992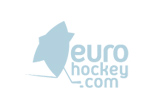 Adress: Kornsiloveien 54
Hamar
Phone: +47 6255 0100
Capacity: 1200
Opened in: 1981
from 1957 to 1998: Storhamar Ishockey
from 1998 to 2015: Storhamar Dragons
from 2015 to present: Storhamar Ishockey
Norway Champion: 1995, 1996, 1997, 2000, 2004, 2008
League winners:
from 1998 to 2014: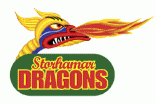 from 2014 to present: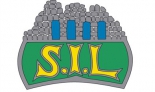 Rookie Fredrik Lystad Jacobsen replaces injured Holtet in Norway
Storhamar Dragons 23-years-old Fredrik Lystad Jacobsen was chosen to replace injured Marius Holtet in Norway roster at Sochi Olympics. Lystad Jacobsen played for Norway Juniors teams and in exhibition games with senior team, but is a debutant in an official IIHF event
(05 Feb 2014)
Storhamar Dragons deduction 15pts
The Storhamar Dragons become the second club this season in Norway to be deducted points after Lørenskog IK started with -20pts. Storhamar will lose their 15pts because the clubs financial sitatuion has not improved when the Board decided to impose the point deduction on the club back in November. The lose in points for the club moves them down to 6th and now with 47pts. 
(28 Jan 2014)
Storhamar saved from bankruptcy
The Hamar municipality decided to give Storhamar a loan of 3 million Norwegian kronor. That saves the team from bankruptcy. The club has struggled with liquidity and had to ask the community for help. Storhamar had a shortfall of around 400,000 per month. In November, the club only managed to pay out 55 percent of the players' salaries.
(17 Nov 2011)
Historic rosters:
Historic statistics:
Past results:
League standings:
Fast facts
season 2022-2023
Kaunas City celebrate the qualification to the second round of Continental Cup with a ten-goals victory over Skautafelag Rejkyavik Read more»
Estonian champion wins KHL Zagreb ensuring first place for the home team Read more»