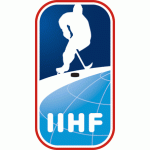 Did you find any incorrect or incomplete information? Please, let us know.
Last updated: 22 Jul 2011, 01:19
The teams play a single round-robin series. Each team plays each opponent once.
The winner of the event will be promoted to Division II Group B.
Georgia is back
Georgia will re-enter the IIHF Ice Hockey World Championship program and play in Division III.
(19 Sep 2013)
Past league results:
League standings:
Historic statistic:
Individuals records:
Fast facts
season 2010-2011
The Icelandic League has a new champion: the youngest club captures title after a season dominated Read more»
DVTK wins the fifth game of the MOL League Finals to become the first team in league history to win three titles in a row. Read more»