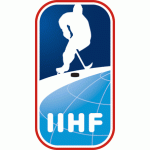 Did you find any incorrect or incomplete information? Please, let us know.
GROUP: Group A - Brasov, Romania
GROUP: Group B - Donetsk, Ukraine
Last updated: 20 Aug 2011, 07:39
The teams play a single round-robin series. Each team plays each opponent once.
The winner of the event will be promoted to Division I Group B. The last-ranked team will be relegated to Division II Group B.
from 1988 to 2011: WJC18 d2
from 2011 to present: WJC18 d2A
Until 2011 Division 2A annd 2B were at the same level.
Hungary wins WJC18 Div II A
Hungary won all five games and won the IIHF U18 World Championship Division 2 A and promoted to Division 1 B. See results and stats on our Tournament page.
(08 Apr 2013)
Past league results:
League standings:
Historic statistic:
Individuals records:
Fast facts
season 2010-2011
Youngest player: Jovan Feher (15 years)
Oldest player: Bruno Gonzalez (18 years)
Shortest player: Roy Hendriks (164 cm)
Tallest player: Mike Groenhof (201 cm)
Nationalities: Austria (20), Belgium (20), China (20), Croatia (20), Spain (20), Estonia (21), Lithuania (20), The Netherlands (19), New Zealand (20), Romania (20), Serbia (21), Ukraine (20)
Highest win: New Zealand - Austria 0-21
Season average attendance: 1024
An interesting battle between the two sides gives ultimate victory to the Russian club Read more»
The Graz 99ers came to Vienna to challenge the vice champion, but a nightmare start into the game sent them home with a clear defeat. Read more»