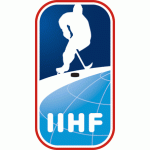 Did you find any incorrect or incomplete information? Please, let us know.
GROUP: A - Riga, Latvia
GROUP: B - Maribor, Slovenia
Last updated: 17 Apr 2011, 21:41
The teams play a single round-robin series. Each team plays each opponent once.
The winner of the event will be promoted to the Top Division. The last-ranked team will be relegated to Division I Group B.
from 1999 to 2011: WJC18 d1
from 2011 to present: WJC18 d1A
Until 2011 Division 1A and 1B were on the same level.
Past league results:
League standings:
Historic statistic:
Individuals records:
Fast facts
season 2010-2011
Youngest player: Miha Logar (16 years)
Oldest player: Thomas Soar (18 years)
Shortest player: June Hee Kim (166 cm)
Tallest player: Lukasz Bulanowski (197 cm)
Nationalities: Belarus (21), Denmark (22), France (22), Great Britain (22), Hungary (22), Italy (22), Kazakhstan (23), South Korea (22), Latvia (22), Poland (22), Slovenia (22)
Highest win: Denmark - South Korea 16-2
Season average attendance: 627
Eurohockey.com writer Ty Dilello speaks with Ukrainian goalie prospect Eduard Zakcharchenko Read more»
IIHF President Rene Fasel promised athletes will be punished Read more»