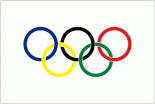 Did you find any incorrect or incomplete information? Please, let us know.
Olympic groups
IIHF reports that the groups for PyeongChang 2018 men's ice hockey are known:
Group A: Canada (1), Czech Republic (6), Switzerland (7), Korea (12)
Group B: Russia (2), USA (5), Slovakia (8), Slovenia (11)
Group C: Sweden (3), Finland (4), Norway (9), Germany (10)
(04 Sep 2016)
Andrei Nazarov remains coach of Kazakhstan
Despite the relegation at last World Championship, Russian Andrei Nazarov was confirmed as head coach of Kazakhstan national team. Nazarov will lead Kazakhstan at the Olympic qualification in September against Norway, Italy and France. Nazarov was confirmed also as Barys Astana coach.
Federation also announced the coaches for junior and women teams:
Sergei Starygin - U20
Viktor Buyalsky - U18
Alexander Maltsev - Women
(10 Jun 2016)
Bulgaria advances in Olympic Qualifications
Bulgaria take the first step towards PyeongChang 2018 winning 9-1 at Winter Palace in Sofia, in front of 581 spectators, the Qualification game against Georgia. Captain Martin Boyadjiev was the star of the game, scoring 2 goals and serving 6 assists. His teammates at CSKA Sofia Yanaki Gachev (3+3) and Petar Mihov (2+3), along with Kristian Semkov and Bogdan Stefanov also contributed to demolish the weak Georgian team. Fiery Crusaders Tbilisi forward Vitali Dumbaze scored the only goal for Georgia.
Bulgarian coach Kirill Hudulov granted one minute on ice at 51-years-old legendary goalie Konstantin Mikhailov
Now Bulgaria will play next round of Olympic qualification at Tallinn, Estonia from 5 to 8 November against Estonia, Mexico and Israel
(11 Oct 2015)
Sapporo will host Olympic Pre-Qualification Group J
The Tsukisamu Gymnasium in Sapporo will be the venue for Group J of the Olympic Pre-Qualification for the 2018 Olympic men's ice hockey tournament, scheduled for 11 to 14 February 2016. Japan, Ukraine, Croatia and Romania will battle for a spot in the Final Olympic Qualification held 1-4 September 2016 in three groups.
Built for 1972 Olympics, Tsukisamu has a 5831 capacity and normally hosts Asia League games. Hosted the IHWC Division Ib in 2008 and last March the World Women's Curling Championship
(05 Jul 2015)
Changes in Austria and Great Britain rosters
Austria makes a cut in the roster for Olympic Qualification after the game against Kazakhstan: forwards Philipp Pinter, Daniel Woger and Michael Schiechl (all Vienna Capitals) and defenseman Johannes Reichel (Kac Klagenfurt) have been cut from the roster.
Also Great Britain has to make changes in the roster, all due to injuries: Basingstoke Bison netminder Stevie Lyle will replace Stephen Murphy while Nottingham Panthers defenceman Steve Lee will replace team-mate Jonathan Weaver
(05 Feb 2013)
Ukraine lost key players for Olympic Qualifications
Despite a brilliant campaign in previous round, Ukraine will travel to Vojens, Denmark without almost all its best players: besides Ruslan Fedotenko and Alexei Ponikarovsky, back in NHL, also Dynamo Moscow Konstantin Kasyanchuk - personal reasons - Companion Kyiv defender Ruslan Borisenko - fractured rib - and Donbas Donets'k forward Sergei Varlamov - reason still unknown - won't travel to Denmark

(03 Feb 2013)
Frederik Andersen will play Olympic Quals
Denmark a bit surprisingly get a big reinforcement for the Olympic Qualifiers in February when Anaheim Ducks has decided to let Denmark's star goalie Frederik Andersen travel home to Denmark to take part of the qualification tournament.
(28 Jan 2013)
France lost Guttig
Team France won't count on Anthony Guttig on Olympic Qualifications tournament in Riga. Tranas forward suffered a knee ligament injury and will be out for about four weeks
(19 Jan 2013)
Lubomir Pokovic enters in Belarus staff
Slovak Lubomir Pokovic joins Belarus national team coaching staff. The coach will work with the defenders.
"I didn't lost contact with Lubomir from the time I played under him at Dinamo Minsk. We have a good relationship, I like his methods, he is a strong mentor with experience in working for the national team of Slovakia.I'm sure his experience will be very useful for us." said Belarus coach Andrei Skabelka
(11 Dec 2012)
Belarus won against Ukraine
With temporary coach Andrei Skabelka, Belarus won the first test match against Ukraine in Kyiv Ice Palace in front of 3.500 spectators.
Ukraine - Belarus - 1:2 (1:0, 0:2, 0:0)
1:0 Pastukh (Lyutkevich, 15:02)
1:1 Kisliy (S. Kolosov, Musienko, 21:48)
1:2 Pavlovich (Efimenko, 34:48)
Tomorrow the second match
(03 Nov 2012)
Past league results:
League standings:
Historic statistic:
Individuals records:
All the awards for the season were assigned during the General Assembly of the Federation Read more»
The second tier of British hockey is to undergo a re-vamp from season 2019-2029. The new ten-team national division will sit above the long-standing Divisions One and Two, which will continue to be regionalised into North and South. ... Read more»