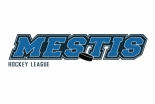 Mestis
League status: Active
English name: Mestaruussarja
Administered by: Finnish Ice Hockey Association
Head manager: Timo Bäckman
Year of start: 2000
WWW: http://www.mestis.fi
Did you find any incorrect or incomplete information? Please, let us know.
#
Club
G
W
D
L
Score
P
1
Jukurit Mikkeli
45
27
10
8
148:89
64
2
KalPa Kuopio
45
28
7
10
168:91
63
3
Hermes Kokkola
45
28
5
12
166:103
61
4
Sport Vaasa
45
25
5
15
151:124
55
5
KooKoo Kouvola
45
23
7
15
129:98
53
6
Hokki Kajaani
45
23
5
17
132:129
51
7
HC Salamat
45
20
6
19
139:147
46
8
Kiekko-Vantaa
45
18
8
19
128:136
44
9
HT Haukat
45
19
4
22
148:174
42
10
FPS Forssa
45
16
7
22
121:137
39
11
TuTo Turku
45
13
9
23
121:163
35
12
Ahmat Hyvinkää
45
5
6
34
103:257
16

Playoffs:

Quarterfinals:

Jukurit-K-Vantaa 3-2 (3-4,1-0OT,1-2,5-4OT,7-2)

KalPa-Salamat 3-0 (5-3,6-2,3-0)

Hermes-Hokki 3-1 (0-3,3-2OT,4-1,5-4OT)

Sport-KooKoo 2-3 (4-1,0-3,4-5,1-0,2-3)

Semifinals:

Jukurit-KooKoo 3-0 (3-1,1-0,2-1OT)

KalPa-Hermes 3-0 (3-1,4-1,3-0)

Finals:

Jukurit-KalPa 2-3 (2-1,1-2,1-4,3-2OT,2-3OT)

Bronze medal game:

Hermes-KooKoo 1-0 (5-2)
Last updated: 22 Sep 2011, 14:11
from 1936 to 1975: Suomensarja
from 1975 to 2000: I-divisioona
from 2000 to present: Mestis
Mestis is the 2nd highest level in Finnish icehockey. It was founded 1974 and the name was those days I divisioona (1st division). During season 1994-96 name was changed to Fazer-league (according the sponsor) but it was changed back to I divisioona 1996 and from the season 2000-01 the name has been Mestis.
Finnish goalie released for pro-drug comments
Richard Ullberg, goalie of second-tier Mestis side Hermes Kokkola, was released by his team due to violating the club's anti-drug policy. The 22-year old made positive comments about the use of cannabis on his personal social media accounts which made a further work relationship with the club impossible.
Ullberg, who already played in top division Liiga and Austrian-based EBEL earlier in his career, had a great preseason and looked like the top candidate as starting goalie.  After being testes by the club on forbidden substances, the goalie will be able to play for any other team as there were no anomalies found.
(11 Sep 2015)
Kiprusoff to coach TuTo
Former Montreal Canadiens and New York Islanders defenseman Marko Kiprusoff will be new assistant coach for the Finnish Mestis team TuTo. Last year he was assistant coach of TPS. As a player he won the World Championship in 1995.
(31 Jul 2015)
End of season awards in Hungary
The Hungarian Ice Hockey Federation announced their end of season awards for the 2014-15 season.
Gábor Ocskay Award - Best Forward: Dániel Kóger (Fehérvár AV19)
Vedres Cup - Best Goalie: Miklós Rajna (Fehérvár AV19)
Miklós Cup - Most technical players: István Bartalis (Fehérvár AV19)
Kósa Cup - Rookie of the Year: Balázs Sebők (Hokki, Finland)
Leveles Cup - Best youth player: Máté Gáspár (EHC Linz, Austria)
Miklós Séra Award - Best youth coach: Tyler Dietrich (Fehérvár AV19)

Male player of the year: Zoltán Hetényi (Fehérvár AV19)
Female player of the year: Anikó Németh (KMH Budapest)
Inline player of the year: Zoltán Revák (Ferencváros)
(21 May 2015)
Dinamo Riga signs cooperation with Jokipojat
Dinamo Riga has signed a cooperation agreement with Finnish club Jokipojat Joensuu, playing in Mestis League.Under the terms of this cooperation, Dinamo players can play for Jokipojat with the possibility at any moment to be called back to Riga. The first players going to Finland were defender Martins Jakovlevs and forward Vitaljs Pavlovs.
(16 Aug 2012)
KooKoo fires coach too
Sunday was a pretty busy day in Finland regarding coach firing. After HPK from SM-liiga also Mestis club Kookoo fired coach Ismo Lehkonen. Kookoo is currently in the 2nd place in table only 2 points behind league leaders Jukurit and firing was a little bit suprising at least for the people who look at the team from distance. Assistant coach Jarno Kultanen will take care of the coaching for now but KooKoo will inform later about coming trainer decisions.
(23 Jan 2012)
Past league results:
League standings:
Historic statistic:
Individuals records:
Fast facts
season 2003-2004
As Sheffield Steelers (EIHL) gear up for a play off push changes were made. Read more»
From practice in a car park and over a Persian carpet to skating in one of the most prestigious hockey academies: Eurohockey meets Guila Mohajer: facing many difficulties, the first Iranian women hockey player is now studying coaching in Vierumaki Sport ... Read more»