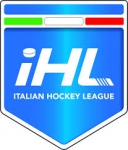 Serie B
League status: Active
Administered by: FISG - Federazione Italiana Sport del Ghiaccio
Year of start: 2004
Did you find any incorrect or incomplete information? Please, let us know.
from 1990 to 2004: Serie B2
from 2004 to 2011: Serie C Under 26
from 2011 to 2013: Serie C
from 2013 to present: Serie B
Merano and Pergine play for the Serie B title
Two-time Italian champion Merano and Pergine have qualified for the final Best-of-Five-series in Italy's second tier league 'Serie B'. Pergine, nicknamed the 'Lynx', was the eight-seeded team coming into the playoffs, sweeping the Aurora Frogs and Appiano Pirates on its way to the finals. The Eagles from Merano finished the regular season on third place, before knocking out HC Fiemme and the Neumarkt Wildgoose.
(29 Mar 2016)
Fee for cold water in locker room
Unusual episode in Italian Serie C League: Aosta Gladiators team was fined with 300 euro after the game against Dobbiaco because showers in referees' and teams' locker rooms were cold.
(22 Dec 2011)
Past league results:
League standings:
Historic statistic:
Individuals records:
Fast facts
season 2018-2019
Despite material disadvantages, Georgia's hockey team is moving up the charts. Read more»
Just over a week after Head Coach Paul Thompson resigned the Sheffield Steelers appointed Tom Berrasso as the new leader. Read more»