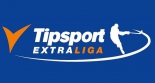 Did you find any incorrect or incomplete information? Please, let us know.
Last updated: 03 Sep 2011, 14:11
Detva fires coach
With just one point after nine rounds of Extraliga, newly promoted HC 07 Detva decided to fire coach Miroslav Chudý, replacing him with current assistant Dušan Kapusta, who will be assisted by Tomáš Chlebničan.
"We are dissatisfied with the results, we cannot replace 25 players, but we had to do something," said the club Chairman Róbert Ľupták.
(06 Oct 2017)
Penzes becomes the new headcoach of Dukla Trencin
After the sudden death of coach and general manager Jan Kobezda, Dukla Trencin announces current assistant coach Julius Pénzeš will work as headcoach until the end of season. Viliam Cacho and goalies coach Peter Kosa will serve as assistants
(31 Jan 2017)
Dukla Trencin fires coach
The job of Josef Turek at Dukla Trencin lasted two months: hired at the end of October to replace resigned Milos Holan, the 45-years-old coach was fired today after the last defeat 8-3 against Liptovsky Mikulas. He will be replace by a coaching triumvirate: current club GM Ján Kobezda will be the new headcoach, assisted by experienced Julius Penzes - fired in November by Nove Zamky - and U18 team coach Viliam Cacho. Turek started season at Zvolen, before being dismissed in October

(04 Jan 2017)
Fourth coach in the season for Nove Zamky
Nove Zamky announced Štefan Mikeš, 51, as new headcoach after the resigning of Julius Penzes and the interim period of Ivan Černý who will remain in the club as assistant.
Mikes, coached Czech HC Havirov in the last two seasons, before to be fired last October, is the fourth trainer of Nove Zamky since the begin of season, the first of club in Extraliga. Miroslav Chudy, Julius Penzes and Ivan Černý seated on Nove Zamky bench since July
(22 Dec 2016)
Mitch Versteeg suspended for 3 months
The Disciplinary Committee of the Slovak Ice Hockey Federation suspended HK Nitra Canadian defenseman Mitch Versteeg after the charge on Dukla Trencin forward Petr Ölvecky, for which the season is over, during 5-1 Trencin victory of last 20 November
(02 Dec 2016)
Poprad changes coach
Due to unsatisfactory results in Extraliga, Poprad decided to change coaching staff, firing headcoach Petr Jonak and assistant Ludovit Jurinyi. New coach is Marcel Ozimák, recently fired as assistant coach at Avtomobilist Yekaterinburg. His assistant will be Frantisek Štolc
(07 Nov 2016)
Dukla Trencin changes coach
Dukla Trencin announced head coach Milos Holan and assistant Robert Petrovicky both resigned for personal reasons last Tuesday following the defeat 5-2 against Poprad. "I'm quitting only for personal reasons, not leaving because of poor results, and I think with the team I had a good relationship, we hadn't problems" said Holan
Today the club announces the appointment of Josef Turek as new headcoach. Turek, 44, was fired by Zvolen last week.
"We needed to find a coach as soon as possible to lead the team in the last two games before the break, so he can work with the team during the break " said the General Manager Jan Kobezda.
(27 Oct 2016)
MHC Martin forced to postpone games
MHC Martin was forced to postpone the Extraliga games against Zilina and Liptovsky Mikulas scheduled for Friday and Sunday due to a infectious viral illness.
"Unfortunately, one of our players was diagnoed with an infectious viral disease and was quarantined" - said the club in a spress release. Since in this case must be carried out tests on all those who were in close contact with the patient, and make the necessary vaccinations, we were forced to cancel the trainings and of course the games." Team should be back on ice on October 28 for the game against Nitra
(23 Oct 2016)
Zvolen changes coach
"After last disappointing results, the club decided today to cease cooperation with coach Josef Turek and assistant Andrei Podkonický". With a short statement HKM Zvolen chairman Dusan Mraz announced the replacement on the bench. U20 team coach Milan Stas is the new coach. Zvolen is currently 8th in the Extraliga, after 14 rounds
(20 Oct 2016)
10 clubs approved in next Slovak Extraliga
The Executive Committee of Slovak Ice Hockey Federation has granted ten licenses for for the upcoming Extraliga confirming also the partecipation of Slovakia  U20
As expected, ŠHK 37 Piestany have given up license due to financial difficulties and was replaced by MHK 32 Liptovský Mikuláš, back in Extraliga after seven seasons. HK Nove Zamky, winner of I Liga is the another newcomer
"I consider the return of Liptovský Mikuláš as very positive. It will bring the enthusiasm and the energy of a traditional hockey area. Finally, we consider this another step towards full economic stabilization of our top hockey league" commented the CEO of Pro-Hockey Richard Lintner.
(18 Aug 2016)
Past league results:
League standings:
Historic statistic:
Individuals records:
Fast facts
season 2008-2009
Winning 2-1 against host Rungsted, Yunost keeps the perfect record proposing as favourite for the Superfinals Read more»
The final continental cup group game took place in Rungsted between Sheffield Steelers of Great Britain and Kurbads Riga of Latvia. Read more»