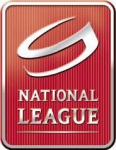 NLA
League status: Active
English name: Swiss National League A
Administered by: Schweizerische Eishockey Nationalliga GmbH
Year of start: 1938
Did you find any incorrect or incomplete information? Please, let us know.
Last updated: 12 Mar 2014, 23:35
Swiss former player Duri Camichel died in a car accident
Former EV Zug captain Duri Camichel, 33, died in a car accident while travellling in South America, along with fitness coach Harry Andereggen. Retired in 2014 after 15 season and 693 games in NLA, almost with EV Zug, Camichel played also at World Championship 2007 with Switzerland.
"We are very sad and shocked. On behalf of Swiss Ice Hockey I extend my condolences to the families" said in a brief note Swiss Ice Hockey CEO Florian Kohler
(30 Apr 2015)
Jim Vandermeer suspended 6 games
The disciplinary committee of Swiss Ice Hockey Federation ruled a six-game suspension for Kloten Flyers defender Jim Vandermeer for the charge against the head of Mathieu Tschantré during the match of December 22, 2014 between HC Biel and Kloten. In addition, a fine of CHF 1,500 was imposed on the Canadian defender.
(03 Jan 2015)
Sean Simpson takes over as new coach of Kloten Flyers
As communicated in a press release by the Flyers organisation, Felix Hollenstein and assistant Kimmo Rintanen (Fin) have been releaved of their positions and replaced by Sean Simpson and his long time assistant Colin Muller. Both signed long year contracts. In addition, Simpson will take over the position of the Team Manager while André Rötheli who had the position will move to the Elite A Junior Team as Head Coach after Marco Bayer ends his stint at the end of the season. The mediocre results from the start of the season have haunted the coaching duo since and speculations had been ongoing in the last few weeks.
(19 Dec 2014)
Fredrik Pettersson and Linus Klasen declined national team call
Fredrik Pettersson and Linus Klasen won't partecipate at Channel One Cup in Sochi with Sweden from 18 to 21 December, despite the call from coach Pär Mårts. Their club HC Lugano asked players to remain in Switzerland to focus on 22-23 December NLA round.
"I'm sad about this situation but I will not force the hand, it is their right to refuse the call" said Mårts at TT Nyhetsbyrån
(15 Dec 2014)
Five clubs interested in promotion in NLB
Five clubs of NLB have submitted the application to play in the NLA in case of on promotion this season: HC La Chaux-de-Fonds, HC Visp SC Langnau Tigers, HC Olten and SC Langenthal Olten.
These clubs will play the promotion/relegation series against last club of NLA as winner of NLB
(19 Nov 2014)
NHL-approved Referee for Swiss NLA
According to tagesanzeiger.ch, swedish Head Referee Marcus Vinnerberg has signed a multi-year contract in the Swiss NLA. He will join a Team of 5 Pro-Referees and is widely looked as a great addition. In 2010 Vinnerberg transferred from the Swedish Elite League to the NHL and AHL where he refereed for two seasons as the first european Referee to do so. In the past, Vinnerberg has been voted best Referee in Sweden by the Players and has officiated World Championship Finals.
(02 Jul 2014)
Spengler Cup participants unveiled
Cup holder Genève-Servette, Team Canada, Salavat Yulaev Ufa, Jokerit Helsinki, Medvescak Zagreb and Davos are the teams that will compete in next Spengler Cup, as announced by tournament organization. Croatia will debut in Spengler Cup, while Jokerit Helsinki will return in Switzerland after 11 years.
(08 May 2014)
No more Shootouts in NLA Playoffs?
According to blick.ch the National League Clubs and the Swiss Ice Hockey League want to get rid of the Shootout during future Playoffs. Team Managers from SC Bern, ZCS Lions or the Kloten Flyers have made statements all pointing in the same direction. André Rötheli, Team Manager for the Flyers mentioned that "maybe the Shootout would have to be limited to decisive games during the Playofffs".
The League and the Clubs will come together in June at their regular Assembly and discuss further. The League would require a 2/3 majority to introduce a new format which would see Playoff games being played in an overtime until the first goal is scored, similar to how the NHL plays now.
A few questions remain though. Concerns were raised as to how the Swiss Television (SRF) would react to this decision and if they might take any steps to intervene with the Swiss Ice Hockey League due to time constraints on TV-Time that may occur.
There are many points to be discussed but it's going in the right direction. From many athletes point of view, a decision by Shootout isn't justified and they would rather have a game winning goal scored during an overtime. Same goes for the Club owners and Managers.
It remains to be seen if the fans and TV viewers will embrace the idea should it get a majority of the votes.
(24 Apr 2014)
Harold Kreis new coach of EV Zug
EV Zug announces German Harold Kreis as new head coach for two next seasons. Fired by Adler Mannheim in December, Kreis, 55, is back in Switzerland where he won two titles, with Lugano (2005-06) and ZSC Lions (2007-08).
(24 Mar 2014)
Taticek suspended after attacking linesman in game 2 of 1/4 final series against Kloten
According to the Swiss Ice Hockey Federation, Reto Steinmann, judge for the National League decided to hand out a 7 game suspension and a fine of CHF 1'500 to HC Davos player Petr Taticek after his attack on the linesman before starting a brawl with Micki Dupont of the Kloten Flyers. He points
out that Taticeks behaviour saw the linesman as an object in his way and pushed him away. As a consequence, the linesman fell to the ice but wasn't injured.


As attacks on officials are recognised as a crass offence, the judge saw his decision justified. Taticek will be available to
play for his team in the semifinals at the earliest.

Both teams meet again on Saturday in Kloten for the 3rd game, Davos leads 2:0.
(14 Mar 2014)
Past league results:
League standings:
Historic statistic:
Individuals records:
Fast facts
season 2012-2013
Youngest player: Ludovic Waeber (16 years)
Oldest player: Paul Di Pietro (42 years)
Shortest player: Lino Martschini (167 cm)
Tallest player: Philipp Wetzel (198 cm)
Nationalities: Austria (3), Canada (53), Czech Republic (12), Denmark (1), Finland (7), France (5), Italy (1), Latvia (3), Russia (1), Switzerland (317), Slovakia (2), Sweden (5), USA (15)
Highest win: Kloten Flyers - Rapperswil-Jona Lakers 12-0
Season average attendance: 6621
Six teams will compete in Mexico City for the second edition of the tournament Read more»
On Thursday, May 21, KHL season-ending ceremony was held in Russia. Read more»