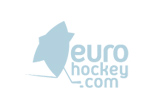 U18 National team games
League status: Active
Youth league: yes, U18
Did you find any incorrect or incomplete information? Please, let us know.
Big wins on Ivan Hlinka Memorial opening day
Three of the four games on the first day of Ivan Hlinka Memorial in Breclav, Czech Republic and Bratislava, Slovakia ended with big wins. First Lukas Wernblom and Samuel Fagemo scored two goals each when Sweden beat USA 6-1 in Breclav. In the second game in Breclav Czech Republic beat Switzerland 6-2 after two goals by Jan Jenik and two by Jakub Lauko.
In Bratislava Ruslan Iskhatov scored the winner when Russia beat Canada 4-3 after a shootout. Rasmus Kupari had two goals and three assists when Finland got an easy 6-1 win over Slovakia.
(07 Aug 2017)
USA on top of U18 tournament in Sweden
With the World U18 Championship two months away five of the leading countries got together in a 5-nation tournament in Sundsvall, Sweden. USA finished on top after beating Sweden 5-4 in a shootout game on the last day. if Sweden had won the shootout they would have finished on top. Man of the day for USA was Josh Norris whou tied the game 3 seconds(!) before the end and then got the shootout winner.
Czech Republic finished third, Russia 4th and Finland 5th. Find all results and game stats here.
(13 Feb 2017)
Czech U18 team beat Russia - twice
The Czech U18 team bet the Russia U18 in Pribram. The game yesterday ended 5-1. Filip Zadina scored twice while Jan Hladonik, David Kvasnicka and Radim Salda got a goal each for the Czechs. Maxim Marushev scored the Russian goal.
Today Czech Republic won 3-2 on goals by Ondrej Buchtela, Jan Kalus and Krystof Hrabik. Daniil Lobanov and Maxim Marushev scored for Russia.
(16 Oct 2016)
Ivan Hlinka Memorial starts tomorrow
The prestigeous U18 tournament starts tomorrow in Breclav and Bratislava. Yesterday two pre-tournament friendlies were played: Slovakia-Canada 1-12 and Czech Repubic - USA 2-1.
(09 Aug 2015)
Canada and Czech Republic to Ivan Hlinka final
Canada and Czech Republic won today's semi finals of Ivan Hlinka Memorial Cup for U18 national teams and are qualified for the final tomorrow in Breclav.
Canada beat USA 11-5 and the Czech Republic eliminated Sweden 4-3. Russia beat Slovakia 5-2 in the 7th place game and Finland ended 5th thanks to a 9-3 win over Switzerland.
(15 Aug 2014)
Finnish super talent sent home
One of Finland's best talents born 1998, Patrik Laine was sent home from the Ivan Hlinka Memorial after showing the Finnish coach the finger and also making a death threat against the Finnish head coach
(15 Aug 2014)
Ivan Hlinka Memorial Cup starts
The prestigeous U18 tournament Ivan Hlinka Memorial Cup started yesterday in Breclav and Piestany. Canada, Finland, Sweden and Czech Republic were the day 1 winners. Follow today's games at http://www.eurolivescores.com/.
(12 Aug 2014)
New Swedish U18 coach
Jim Brithén will be new coach of the Swedish U18 national team.
He will be assisted by Stefan Bergkvist. Maciej Szwoch will be goalie coach.
(12 May 2014)
Swedish U18 victory
Sweden won an U18 tournament in Turku, Finland. The Swedes opened with a 3-2 win over USA but then lost 2-1 to Switzerland in the second game. The third game was won 2-1 against Finland. USA finished second after an overtime win against Finland and a clear victory over Switzerland. Find standings and results at U18 National team games.
(11 Nov 2013)
Preparing for Hlinka Memorial
Two U18 exhibition games were played today as preparation for the 2013 Ivan Hlinka Memorial that is played August 5-10.
USA beat Czech Republic 1-0 and Canada beat Slovakia 3-1.
(03 Aug 2013)
Past league results:
League standings:
Historic statistic:
Individuals records:
Fast facts
season 2018-2019
Youngest player: Marcus Almquist (15 years)
Oldest player: Mark Almasi (18 years)
Shortest player: Florian Elias (162 cm)
Tallest player: Elmer Söderblom (200 cm)
Nationalities: Austria (45), Belarus (43), Canada (27), Croatia (1), Czech Republic (42), Denmark (33), Finland (31), France (40), Germany (32), Hungary (31), Italy (33), Kazakhstan (23), Latvia (52), Norway (31), Russia (47), Slovenia (34), Switzerland (46), Slovakia (37), Sweden (32), USA (26)
Season average attendance: 334
After 20 years Winter Olympics are back in Italy. IOC assigned today the organization to Milan-Cortina Read more»
The former Pan-American Tournament will host the international debut for Jamaica and Puerto Rico in September Read more»