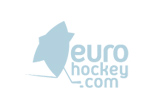 Did you find any incorrect or incomplete information? Please, let us know.
GROUP: Deutschland Cup, November 8-11
GROUP: EIHC in Minsk, November 8-10
GROUP: EIHC in Gdansk, November 9-11
GROUP: EIHC in Budapest, November 7-10
GROUP: Baltic Challenge Cup in Vilnius, November 8-11, Group A
GROUP: Baltic Challenge Cup in Vilnius, November 8-11, Group B
#
Club
G
W
L
Score
P
1
Latvia
2
2
0
6:2
6
2
Romania
2
1
1
8:5
3
3
Estonia
2
0
2
4:11
0

5th/6th Place
Lithuania - Estonia 6-3

3rd/4th Place
Metallurg Zhlobin - Romania 4-3

Final
Japan - Latvia B 0-3
GROUP: Development Cup in Füssen, November 19-21
Last updated: 13 Nov 2018, 14:31
Metallurg Zhlobin at Baltic Challenge Cup
The Extraliga team Metallurg Zhlobin will represent Belaus at the Baltic Challenge Cup in Vilnius, a tournament part of Euro Ice Hockey Challenge series, held in Lithuanian capital from 8 to 11 November. At first Belarussian Federation indicated a U25 team would participate in the tournament. Metallurg will play in the jersey of the national team of Belarus and will face Lithuania, Japan, Romania, Estonia and Latvia B team.
Cheack all the rosters here
(07 Nov 2018)
Switzerland beat Norway
Two days before the start of the Olympic Tournament Switzerland beat Norway 4-2 in Goyang. Simon Moser scored two goals within 1:03 in the second period.
(12 Feb 2018)
Russia beats Belarus
Kirill Kaprizov scored twice and Pavel Datsyuk added a third goal when Russia beat Belarus 3-0 today in Moscow.
(30 Jan 2018)
Slovakia beats Czech Republic
Slovakia beat Czech Republic 2-0 in Trinec today. Matej Paulovic scored 1-0 in the first period and Patrik Svitana added an empty net goal towards the end.
(23 Aug 2017)
Sweden beats Hungary
Sweden beat Hungary 4-0 in Budapest tonight. Goals by Richard Gynge, John Norman, Emil Pettersson and Pär Lindholm.
(03 Apr 2017)
World Championship preparation
The World Championship in Russia starts in three days. Four pre-tournament games were played today. Canada beat Czech Republic 3-0 and Kazakhstan beat France 6-3. Finland-USA (3-2) and Switzerland - Germany (4-3) were both decided in overtime.
(03 May 2016)
Austria defeats Italy in final World Championship test
Stefan Geier's hattrick led Austria to a 3:2-win in an exhibtion game over Italy. Austria had a strong start, gaining a 2:0 lead in the intitial frame. The Italians though got better in the second and third period, coming close to the tying goal. Goals by Luca Frigo and Alexander Egger, showcasing his skill with an amazing backhand goal, scored for the 'azzurri'. In net Starkbaum and Bernard played a solid game, but the game was highlighted by the national team debut of 35-year-old Frederic Cloutier between the Italian pipes in the second half of the game.
(20 Apr 2016)
Czechs beat Germany
In one of many friendly games before the World Championship Czech Republic beat Germany 7-2 in Usti nad Laben tonight.
(06 Apr 2016)
Fredrik Pettersson and Linus Klasen declined national team call
Fredrik Pettersson and Linus Klasen won't partecipate at Channel One Cup in Sochi with Sweden from 18 to 21 December, despite the call from coach Pär Mårts. Their club HC Lugano asked players to remain in Switzerland to focus on 22-23 December NLA round.
"I'm sad about this situation but I will not force the hand, it is their right to refuse the call" said Mårts at TT Nyhetsbyrån
(15 Dec 2014)
Hanlon leaves Belarus for Switzerland
Switzerland has signed Glen Hanlon as head coach of the men's national team.
John Fust will be his assistant coach and also head coach of the U20 team.
Both signed two-year contracts.
(27 May 2014)
Past league results:
League standings:
Historic statistic:
Individuals records:
Fast facts
season 2018-2019
Youngest player: Eiki Sato (17 years)
Oldest player: Lauri Lahesalu (39 years)
Shortest player: Kuk Hwan Mun (160 cm)
Tallest player: Tamas Laday (200 cm)
Nationalities: Austria (36), Belarus (36), Canada (1), Czech Republic (2), Denmark (22), Estonia (26), France (44), Germany (27), Hungary (35), Italy (22), Japan (21), Kazakhstan (18), South Korea (21), Latvia (45), Norway (42), Poland (23), Romania (1), Russia (43), Slovenia (24), Switzerland (42), Slovakia (37), Ukraine (1)
Season average attendance: 1492
As Sheffield Steelers (EIHL) gear up for a play off push changes were made. Read more»
From practice in a car park and over a Persian carpet to skating in one of the most prestigious hockey academies: Eurohockey meets Guila Mohajer: facing many difficulties, the first Iranian women hockey player is now studying coaching in Vierumaki Sport ... Read more»