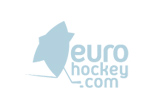 Macon Mayhem
Year of foundation: 2015
Colours: blue,red,white
Club status: active
Address: Macon Mayhem
200 Coliseum Drive
Macon, GA 31217
Phone: +1 478.803.1592
Fax: +1
Email: smccall@maconmayhem.com
WWW: Macon Mayhem
Did you find any incorrect or incomplete information? Please, let us know.
Season 2018-2019
This club in 2018-2019: SPHL
Current roster
season 2018-2019
* no longer in the club
Talks of relocation started in October 2013, when the RiverHawks, the city of Augusta, and Global Spectrum failed to reach an agreement on replacing the James Brown Arena's ice system at a cost of $1.2 million; additionally, the team, city officials and arena officials could not reach a settlement regarding the 8 home games lost due to the ice system's failure. Team owner Bob Kerzner had not initially considered relocating to Macon; however Macon Centreplex officials had contacted the league, showing interest in bringing a team, either by expansion or relocation, to Macon. On June 17, the Macon-Bibb Commission approved a five-year deal for the RiverHawks in the Coliseum. On June 25, the RiverHawks made their move to Macon official, unveiling their colors and logo.
Historic rosters:
Historic statistics:
Past results:
League standings:
Fast facts
season 2018-2019
Macon Mayhem participates in season 2018-2019: SPHL
After another hard-won victory Kazakh team is one step from the qualification Read more»
Kazakh champion needs shootouts to beat host Lyon HC Read more»